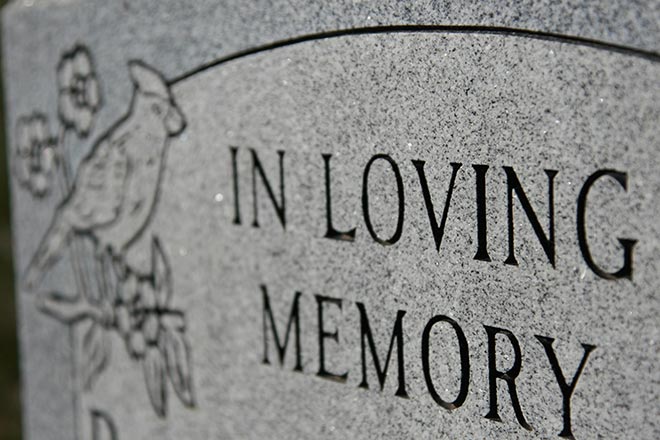 Published
Saturday, August 21, 2021
Alice Elizabeth Bledsoe
January 23, 1926 - August 17, 2021
Alice Elizabeth Bledsoe of Aroya peacefully passed away August 17, 2021, surrounded by her loving family at the Lincoln Park Assisted Living facility in Hugo. Alice was born January 23, 1926, to Joseph C. and Helen Cotellessa in Paterson, New Jersey, and grew up in Ridgewood.
She had very fond memories of their neighborhood, and she and her brother Robert had some wonderful adventures.
During her sophomore year in high school, Alice met the love of her life, Carl Beverly Bledsoe.
Her mother, Helen, and Beverly's mother, Josie, had been roommates in college, and when Beverly was stationed at Fort Manmouth, New Jersy, his mother sent word to her former roommate that he would be stationed near her home. Alice and her father went to the train station to pick up Beverly, and the two of them discovered an instant bond. Their friendship grew during the war as they wrote letters to each other throughout his tour.
After high school, Alice attended Randolph Macon College in Ashland, Virginia. During her sophomore year, Beverly returned home from the war, and the two were married September 14, 1946, in Paramus, New Jersy.
They moved to Colorado, and both attended Colorado State University.
In 1949, they moved to Hugo, where they began their life as ranchers on the eastern plains. Two years later, they built their home on their ranch, where they would raise their family.
Alice worked right alongside her husband as they built their life together. She helped take care of cattle, built fence, and did whatever needed to be done. She often commented about what a huge change this had been in her life, but she loved every minute of life on the eastern plains.
In 1949, the first of their three sons, Robert, was born. Thomas was born in 1952, and Christopher was born in 1956. Her days were filled trying to keep track of three ornery boys and continuing to help Beverly whenever she could.
In 1973, their lives would change when Beverly entered the world of politics. They rented an apartment in Denver and would spend their weeks in the city while returning to the ranch on the weekends.
Alice missed ranching life during this time. She picked up a few hobbies while in Denver, including painting. Over the years, she painted many beautiful scenes. Many of her pictures depicted scenes from her childhood growing up on the east coast.
Alice also enjoyed traveling. She and Beverly visited places around the world and were often time accompanied by their wonderful friends, Cody and Helen Pearson, from Hugo.
Alice believed her most important roles were being a wife, a homemaker, a grandmother, an artist, and a political consultant.
Her greatest joy came from her family. She took a great interest in the adventure of her kids, grandkids, and great grandkids. She remained an avid watcher of politics throughout her life and was often frustrated by what was happening in society. Her political and societal views were always a wonderful subject of conversation.
Alice is survived by her three sons, Robert Carl Bledsoe (Cathy) of Aroya, Thomas Beverly (Mariann) of La Salle, and Christopher Joel (Patricia) of Flagler; four grandchildren, Gregory Carl Bledsoe (Pam), Brian Douglas Bledsoe (Lori), Angela Kay Daly (Jack), and Christopher Joel Bledsoe (Tara); and 13 great grandchildren.
She is preceded in death by her parents, Joe and Helen Cotellessa; brother, Robert Cotellessa; and her husband of 66 years, Carl Beverly Bledsoe.
Memorial contributions should be made to the Lincoln Park Assisted Living in Hugo.
Arrangements are under the direction of Brown Funeral Home.