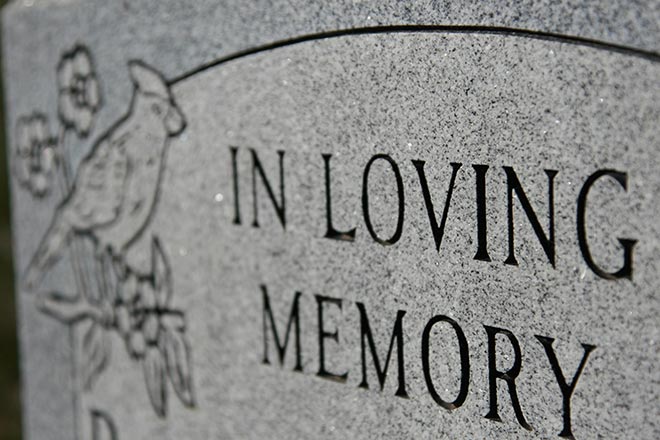 Published
Saturday, July 20, 2019
David Ray Pedersen
April 13, 1933 - July 13, 2019
David Ray Pedersen, lifelong resident of Cheyenne County, was born April 13, 1933, and departed this life July 13, 2019, at Keefe Memorial Hospital at the age of 86.
David was born to Carl and Zella Odessa (Boone) Pedersen in the old Engelbrecht place south east of Cheyenne Wells. He was the youngest of four children who included Evelynn, Herman, and Clarence. He learned hard work at an early age working on his family farm, getting up early and going to bed late doing chores. He attended school in Arapahoe, graduating in 1951. He was class president and was a standout athlete in basketball, baseball and track. After graduating, he attended Colorado A & M. He was drafted for service but was unable to serve because of previous knee injuries. He returned to the family farm because his father needed his help in 1953.
After being friends for a few years, he married the love of his life, Shirley Barr, March 17, 1957, in the Cheyenne Wells United Methodist Church where he continued to be very active in the church and with the United Methodist Men. To this union four children were born, David Wayne, Bari Rae, Wendy Sue and Stacy Lynn. His family was his pride and joy and he always put them first. During this time, David and Shirley enjoyed planning and taking the kids on vacations, driving to places such as Yellowstone, Mount Rushmore and California in an old Ford ltd. David always made sure to pick motels that had a swimming pool and would swim and play with the kids.
He was always a farmer at heart. He loved the time that he had cattle. He treated them more like pets, naming and caring for them like a dog or cat. Many of them would run to let him pet them. His wheat harvest would take weeks due to the 12-foot header on the combine with an open cab and an umbrella for shade. The first piece of land he and his brother, Clarence, bought was $50 an acre. He also worked for Skip Bieber at John Deere assembling equipment. After that, he was employed by the ASCS office, now known as the FSA office, where he enjoyed assisting the farmers with government programs. He worked both at the ASCS office and the farm for 40 plus years until retiring in 1994 from ASCS. He continued to farm until 2018 when his health started to decline.
After retiring, David and Shirley continued to take many cruises including Hawaii, the Caribbean, Europe, Mediterranean, South America, Panama Canal and Alaska.
For many years, David enjoyed hunting trips with the guys. Dad liked hunting but he enjoyed the comradery with the guys more than anything. You can ask Mike and Ron Smith about some of those stories that they may or may not tell you. What happened in hunting camp may have to stay in hunting camp.
David served on the volunteer fire department for 54 years and 3 months. He took great pride in the fire department and served on the board for 42 years during and after active duty. He was very instrumental in acquiring the current fire house, and many pieces of fire apparatus.
David was asked by the Para-Mutual Horse Racing Circuit to serve as a steward, which involved judging and officiating races.
For over 20 years he was in charge of lining up the fair parade, which he greatly enjoyed.
He was a member of Pheasants Forever for many years, serving as treasurer, and enjoyed taking part in tree planting in well over tens of thousands trees from 2001-2013. He was the ace tractor driver and Carol's "Boss" during the tree planting.
David was always the practical joker. You were truly special if he ever played a practical joke on you. One such practical joke started out as giving a bologna sandwich to the Eden boys during Halloween. They were confused at first but graciously took it being disappointed. Of course, David did give them candy before they walked out the door. The next year, David did not give them a sandwich and they were disappointed and said, "Where's the sandwich?" So, from then on, bologna sandwiches have been handed out to countless children and even parents every year since, bringing in more each year. The ladies at the ASCS office could tell countless stories of different jokes that he played on them as well.
Part of his biggest pride was in watching his children and grandchildren during their various sporting events, both local and miles away. Even a month before his passing he attended his grandson's baseball games.
He was beloved by all who knew him. Never was a bad word spoken about him. He didn't ask for respect but earned it. He was always willing to lend a helping hand to whoever needed it. His sense of humor and kindness are carried over into his family.
Preceding David in death are his parents, Carl and Zella Pedersen, brother, Herman Pedersen; sister, Evelyn Darnall, brother-in-law Marvin Darnall; and sister-in-law, Joyce Pedersen.
Survivors include his loving wife, Shirley Pedersen of the home; children, David (Cheri) Pedersen of Kanorado, Kansas, Bari (Mike) Dorman of Burlington, Wendy (Devin) Dickey of Cheyenne Wells, and Stacy (Jake) Noe of Cheyenne Wells. Surviving grandchildren are Trista (Tim) Gruntmier, Tanner Pedersen, Tatum (Daniel) Munoz, Taylor (Justin) Sifford, Takota Pedersen, Nick (Jentri) Hahn, Sydney Dickey, Kassadee Dickey, Zach Dickey, Austin Noe, Kendra Noe, Brandon Noe, and Carson Noe, as well as nine great-grandchildren and one on the way. David is also survived by his brother, Clarence Pedersen, of Cheyenne Wells.
Funeral services celebrating the life of David Pedersen were held Friday, July 19, 2019, at the United Methodist Church in Cheyenne Wells with Rev. Burry Bessee officiating. The special musical selections were provided by David's granddaughter, Tatum Munoz, with Rayetta Addy as the pianist and Carter Benedict as the guitarist. Final committal services were held at the Fairview Cemetery in Cheyenne Wells where the Cheyenne Wells Fire Department provided the "last call" for David for over 54 years of service to the Cheyenne County Fire Department.
Memorial contributions should be made to the Cheyenne Wells United Methodist Church.
Funeral arrangements were entrusted to the care of the Brown Funeral Home in Cheyenne Wells.