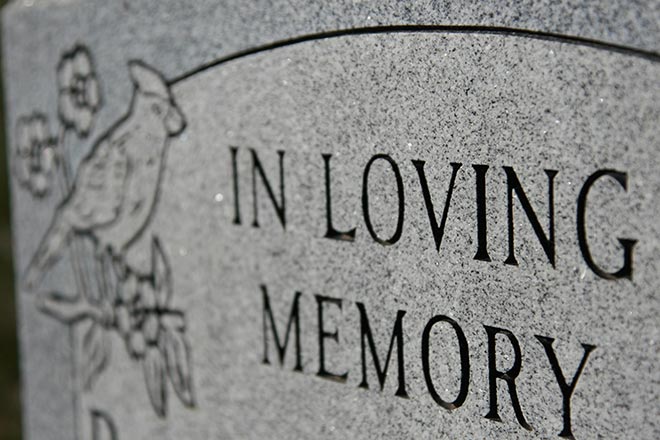 Published
Monday, December 20, 2021
James Elliott Bendorf
June 4, 1928 - December 12, 2021
James Elliott Bendorf was born to Curtis and Fern Bendorf in Dighton, Kansas, June 4, 1928, and passed from this life December 12, 2021, while in the long-term care facility at Weisbrod Hospital in Eads with his three daughters at his side.
Words can't begin to give Jimmy justice for his strong character. He was a man of deep morals and integrity so strong that his handshake was a bond of trust to never be broken.
Jimmy touched the lives of everyone he met. He was a mentor to the fortunate ones that he put under his wing. He started with nothing and built a legacy for his family. He was so proud of his daughters, and taught them to believe in God, respect their elders, be honest, and work hard.
Jimmy, as he was known to all in the county, had a different beginning in life as he had to be delivered by the local dentist. The doctor who was to deliver him was abducted by the infamous Flegal gang after a bank robbery to attend to one of the members who had been wounded during the robbery. The doctor was later found murdered, making the dentist the only available medical person to help with the delivery. Jimmy would often say he credited the dentist for giving him good teeth and an election winning smile.
When Jimmy was seven years old, the family moved from Kansas to the Galatea community where the family had purchased a small ranch. Life was hard, as the drought was lingering and money was short. The boys found work wherever they could to help make ends meet. Jimmy did odd jobs for Mrs. Muriett who owned the store and hotel in Galatea. One of the jobs was to see that the mail bag was set on the pole for the train to pick up as it passed by. Jimmy said, "It was quite a sight, that train was running full blast and the fellow on the train would pitch out the bag meant for Galatea and swing out a rod of some sort and snatch the bag I had hung. I never did see him miss."
Another job was hauling water to the Galatea school in a wagon for fifty cents a week. In time, he had saved enough money to afford a new pair of boots. One day his dad took Jimmy out of school to help him kill a few skunks that he had seen in an old dugout cellar. Jimmy recalled how his dad gave him the .22 rifle and sent him into the dugout. In all he shot five skunks. They skinned them, and Curt took them to town and received five dollars for each skin. Jimmy went back to school. "Pretty good haul," Jimmy said. "That was a lot of money in those days. It shows what you have to do sometimes when you don't have much, but I wouldn't want to repeat it!"
When he was a little older, he worked for local farmer, LaVern Buck. Jimmy really enjoyed working for him. He said, "LaVern always treated me well and paid well."
Jimmy continued his education at Galatea in the building which is now the clubhouse for the Eads Golf Club. He attended Eads High School, where he met the love of his life, Elsie Faye Gardner. After graduation, Jimmy continued to work the family farm and ranch while Faye attended Lamar Junior College. Then on Christmas Eve in 1949 the two were united in marriage. Jimmy and Faye lived in Galatea, and continued to work the ranch and farm. Terri and Trudy were born while living there.
The dry years set in, and Jimmy needed to find another job to sustain the family. He started working for Art Bradbury in the County Clerk's office. One of the duties he had to perform was to administer driving tests. He told of many harrowing experiences while riding with some of the older people. "I didn't fail them, just made them repeat the test. I sure was glad to get out and set my feet on firm ground."
At age 26, he was encouraged to run for County Assessor, and he won the election of 1954. He moved the family to Eads two or three years later, and youngest daughter Linda was born to the family. Jimmy commented many times he was only going to serve a few terms until he got wealthy farming and ranching. Those few terms turned into eleven campaigns and 44 years of service to Kiowa County. Jimmy was proud that during his years of service the office always passed the Colorado State one percent audit, and never had to conduct a reappraisal of the property in Kiowa County.
Jimmy kept a journal in a daybook. He made note of things that were important to him on that day, and would refer back to it on many occasions. He was making an entry in the book, with Roland Eder looking on, Roland said, "son, you need to make these entries with a pencil, if that book gets wet, that ink will fade or smear. A lead pencil won't." From that day, Jimmy made his entries with a pencil. Each year he would get a new daybook from the bank for the new year.
When he retired from the assessor's office, he held the record of forty four years in public office in the State of Colorado. During his tenure, he served as chairman of the cemetery board, served on the fair board - including helping to organize the carnival, helped judge the entries in the parade, served strong coffee at the fair breakfast, clerked the fat stock sale, and passed out hot dogs at Eads Appreciation Day. He served on the Chamber of Commerce, and was a long-standing member of the Colorado Cattlemen's Association. He served as President of the Colorado Assessors Association, receiving the Assessor of the Year Award in 1996.
Jimmy was a good example of a loving husband and father. He supported his daughters while they were growing up, which included 4-H, Rainbow for Girls, cheerleading, band camps, church camps, senior sneak trips, and boyfriends.
Jimmy harvested his last wheat crop at the age of 84 in June of 2012. He served as Deacon in the Christian Church, and instilled strong faith in his family. He was known as a true gentleman to all, with a great heart and a quick sense of humor. He will be missed by all. Jimmy was a friend, mentor, and role model for all of Kiowa County.
Jimmy was preceded in death by his parents, Curt and Fern Bendorf; wife, Elsie Faye; and brothers, Charles and Guy.
He is survived by his daughters Terri (Jim Festi) of Colorado Springs, Trudy (Scott Briggs) of Haswell, and Linda (Gary Wright) of Calhan; five grandchildren; nine great grandchildren; and numerous friends.
Graveside funeral services will be held Monday, December 27, 2021, at 11:00 a.m. at the Eads Cemetery. A public reception will follow at the senior citizen center in Eads.
Memorial contributions may be made to the Haswell Seniors or the Weisbrod Auxiliary.
Arrangements are under the direction of Brown Funeral Home.