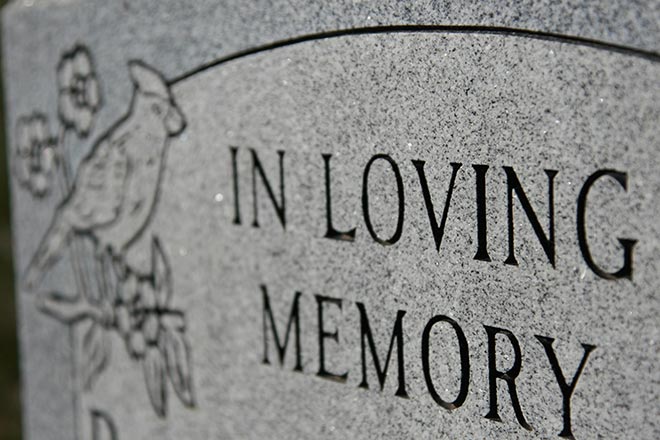 Published
Tuesday, June 18, 2019
Jennie Schreivogel
February 28, 1921 - June 11, 2019
Hazel Jennie (Gunderson) Schreivogel was born February 28, 1921, on the family farm south of Seibert, Colorado, and passed away June 11, 2019, at Cheyenne Manor in Cheyenne Wells, Colorado.
Jennie was the second daughter born to Oliver and Hazel Gunderson. Jennie lost her father in 1927 at the age of six and spent her first 15 years on the family ranch south of Seibert with her mother Hazel and three sisters, trying to help her mother keep the ranch operation going. To say that times were tough for Hazel and her four girls would be an understatement. Due to the severe drought and difficult times, Hazel moved her family to Kit Carson in 1936 where Jennie attended Kit Carson High School and graduated in 1939.
Jennie began her working career in Colorado Springs as a telephone operator in the Law Hotel and lived at the YWCA. Jennie knew she just wasn't cut out for life in the big city and returned to Kit Carson where she married Herman Schreivogel on March 18, 1941. At the time they married, Herman was working for the Union Pacific Railroad as a Signal Maintainer. This job required him to ride a signal car and maintain the track from Wakeeney, Kansas, to Byers, Colorado, a distance of about 225 miles. As Herman rode up and down the track, Jennie followed along in their 1949 Chevrolet pulling a ten-foot trailer with baby Herman. There was no heat in the trailer except a small oil heater and Jennie related the story of waking up on several occasions in the dead of winter thinking their new baby was frozen to death. Fortunately Herman was offered a job working for the Cheyenne County road department in Kit Carson and they were able to leave the traveling road show and Union Pacific in their rear-view mirror and put down roots in Kit Carson, never to leave again. In 1946 Steve was born and in 1949 the third member of the family, daughter Cathy, joined them.
While her children were still at home, Jennie went to work at the school where she worked as the assistant to a number of head cooks serving wonderful hot lunches that included homemade rolls and delicious desserts - something her kids and grandkids cherished about her. Her cinnamon rolls, coconut cream pie, and milkshakes were among the common requests from the family! It is unclear the exact number of years she cooked at school; but one thing is for sure, she was always happy when she was cooking or baking something! Jennie also worked at the Dairy Queen in Eads and then The Trading Post Restaurant in Kit Carson until her legs and feet forced her to retire. Both Herman and Jennie modeled great work ethic and all three of their children learned it well.
Jennie loved her family and would do almost anything to show her great love and support for Herman, her children, and her grandchildren. She continued to support the local sports teams even after her grandchildren had left because she loved to go to the games and do her part to support the community. She was very supportive of all the things her children and grandchildren were involved in, and she and Herman rarely missed any kind of concert or sporting event. They thought nothing of driving to Denver to hear Justin and Tiff at one of their school concerts or driving many miles to watch Greg and me play basketball, football, or baseball.
Jennie put her own needs aside to allow the family to buy a new accordion and this instilled a deep love of music in all of the kids. She not only supported her family, but she was an active member of the Altar & Rosary Society, the Ladies VFW; and was the regional contact for the Modern Woodmen of America.
Jennie had a good heart and was very generous. She worked hard to ensure that her kids had the little extras that they needed in school and also that the grandchildren were always taken care of. She spent countless hours playing an old school card game called "Authors" and Skip Bo, or Skip Boo as Herman called it. The grandkids have fond memories of playing cards with Herman/Jennie, Chuck & Irma Lee Woods, and Buck & Doris Price.
She loved to talk and visit with anyone she met, and she spent a lot of time in the later part of her life talking on the phone. She was a sucker for anything that could be ordered via mail order and one room in her house was jokingly referred to as the "General Store." When anyone would visit her, she would insist that they go in the bedroom and pick out something. Once Tiff picked out a small suitcase and one of the wheels fell off before she even got it to the car!
She never complained much and could take a lot of pain which she dealt with in the later part of her life. She was always more concerned about how everyone else was doing rather than talking about her health or any problems she might have. Jennie's health began to decline after a fall at home that resulted in a broken femur. She then moved into Lincoln Community Nursing home until her son Herman passed away in 2013 and then she moved to Cheyenne Manor in Cheyenne Wells where she lived until her death. Our family would like to publicly thank all her caregivers who took such good care of her. There's a special place in heaven for these dedicated people!
We know that she will spread her love now in heaven with her many family members and friends - what a sweet reunion it must have been on Tuesday for Grandma and Grandpa to finally be back together again. Grandma - we will miss you!
Jennie is survived by her sister, Anna Gunderson; son Steve and wife Toni; daughter Cathy Bledsoe and husband Bob; grandchildren Justin Vogel, Greg Bledsoe, Brian Bledsoe; and Tiffany Herron, great-grandchildren McGwire Bledsoe, Kendrick and Greenlee Bledsoe, and Payton and Colton Herron, along with numerous nieces, nephews, and many friends. She was preceded in death by her parents, Oliver and Hazel Gunderson, sister Dorothy Colvin, sister Olga Accola, husband Herman J. Schreivogel, and son Herman O. Schreivogel.
A Funeral Mass of Resurrection was held June 15, 2019 at the St. Augustine Catholic Church in Kit Carson. Burial followed in the Kit Carson Cemetery.
Memorial contributions can be made to the Cheyenne Manor in Cheyenne Well.
Arrangements were under the direction of Brown Funeral Home.