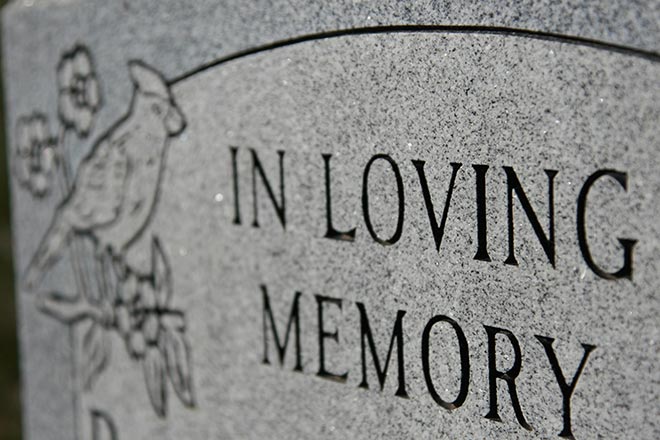 Published
Monday, September 27, 2021
John David Adamson, Jr.
August 13, 1941 - September 22, 2021
John David Adamson, Jr. went to be with his wife Ruth and his Lord and Savior Wednesday, September 22, 2021, at the age of 80.
David, as he was known to those who knew him best, was born in the Chivington post office in Chivington August 13, 1941, to John and LaRue (Arnold) Adamson. This post office and attached store was owned and operated by his maternal grandparents. He was the fourth of eleven children.
David grew up on the family ranch until his seventh-grade year when he was sent to live with his uncle, Francis, and aunt Martha (Auntie Mar) Sherman, about five miles south of where his family lived. He was sent there to help the couple through the winter as a live-in ranch hand. Little did he know that this would be his new home until after he graduated from Eads High School in 1959. During this time, and after Francis passed, David and his Auntie Mar would grow very close. They built a mutual life together where he helped her with what she was unable to do alone, and she mentored him in a way that enabled him to attend college.
David originally wanted to become a veterinarian, but soon learned that he would have to stay in-state rather than pursue his dream of attending Kansas State College in Manhattan, Kansas. This, paired with a "B" he had earned in one of his classes that made him a less-competitive candidate for vet school, made him pause and consider his options. God's plan for his life would quickly provide him an alternative that he would have never chosen for himself outright. He had struggled in school, and had teachers who told him that he would be lucky to graduate from high school. The life God had in store for David would lead him to Plainview School, where they just happened to be looking for a high school science teacher. This began the career of a lifetime for him. While teaching in Plainview, David would meet his wife, Ruth Ann Hoover. The two were married May 28, 1968, in Eads at the First Baptist Church.
David and Ruth made their home together on their farm six miles northwest of Chivington, about five miles south of his parents' home, and just across the yard from Auntie Mar. It was here that the two raised their daughters Kay Lynn (1976) and Mary Ruth (1979) and continued to be caretakers for Auntie Mar for the duration of her life.
The couple farmed and ranched long hours while David continued his teaching career. He left Plainview and began teaching in Wiley. During his time in Wiley, he was also on the school board of the Eads School District. He did finally make the move to Eads, where he would complete his career in education, first as a teacher and finally as an elementary principal. For the first time, David hesitated when it was time to renew his license, which he took as a sign that it was time for him to let another generation take over. "When you're done learning the new stuff, you've just gotta get out of education. That's the whole point of education. You can't expect of your kids what you don't expect of yourself." His daughters had heard this mantra their whole lives. David lived by his word; therefore, he retired in 1999 after 37 years of service.
After his retirement, David continued to live on the family farm with Ruth until the two moved to Eads in the fall of 2011. David lived with his daughter, Mary, her husband, Charlie, and their sons, A.J. and Johnny, until his sudden passing ten years later.
David is preceded in death by his parents, John and LaRue; and his brothers, Jim and Dale. David is also preceded in death by his beloved wife, Ruth, in 2017.
David is survived by his five sisters and three brothers: Alma (Bob, deceased) Buchanan, Doris (Tom) Owens, Bud (Marni) Adamson, Bonnie (Mike) Bishop, Lois (Danny) Weisdorfer, Linda (Rodney) Hopkins, Daryll (Mandy) Adamson, and Jerry (Tina) Adamson; daughters, Kay (Darrell) Hollis and Mary (Charlie) Vasquez; seven grandchildren, Allison (William) Ramos, Patrick Hollis, Lily Hollis, Emma Hollis, Charlie (Anastassia) Vasquez, A.J. Vasquez, and Johnny Vasquez; three great-grandchildren, William and Ariana Ramos and Zach Cardwell; numerous extended family (nieces and nephews); and the countless friends he made along the way.
The family is having a celebration of life at the Kiowa County Community Building in Eads Saturday, October 2, 2021, starting at 11:00 a.m. Family and friends are all welcome to this casual potluck celebration. Lane and Debbie Gooden have graciously agreed to begin the festivities with a few words and a blessing over the food. David "asked" his daughters for no funeral but rather a party instead. They ask that you bring pictures, memories, and stories to share. Feel free to come and go or sit and stay awhile.
Memorial contributions may be made to the Eads Alumni Association or the Chivington Friends Church on his behalf. They may be sent to: Brown Funeral Home, P.O. Box 432, Eads, CO 81036.
Arrangements are under the direction of Brown Funeral Home.