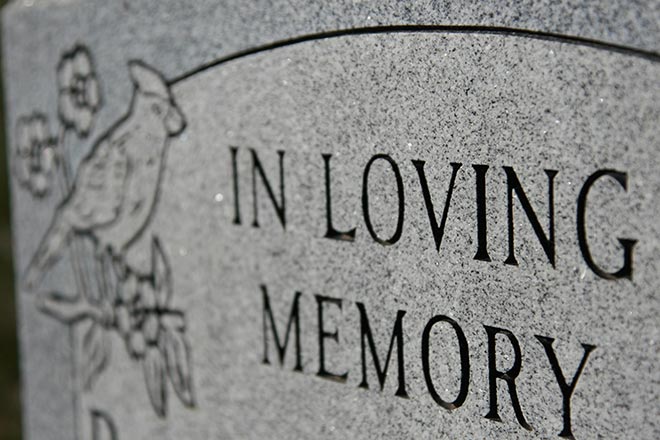 Published
Saturday, September 26, 2020
Judith "Judy" Ann Tuttle
August 15, 1944 - September 22, 2020
Judith Ann (Uptergrove) Tuttle was born August 15, 1944, in Clayton, New Mexico, to C.S. and Lorene Uptergrove. Judy was the oldest sibling, with one brother, Joe Ed. She attended grade school in Wheeless, Oklahoma. She moved with her family to Arlington, Colorado, when she was in eighth grade. She attended school in Ordway for two years and then attended school in Eads, where she graduated from high school.
Judy met Larry Tuttle at a 4-H conference in Fort Collins in 1959. They were cruising through town and a friend was riding with them in the front seat. The friend reached over and put his arm around Judy, and she slapped him. Larry thought he would give it a try, so he put his arm around Judy and she just scooted closer to him. They started dating and have been together ever since. They wrote letters to one another, and set up times when they could go to the only available phones and call each other until Larry got his driver's license.
In high school, Judy was very involved in 4-H activities and was on the County Square Dance Team, with Larry as her partner.
Judy planned her wedding for right after she turned 18 and could sign the marriage license. Larry and Judy were married August 19, 1962, in Arlington. One family friend stated it was the most beautiful wedding she had ever seen. All of the men wore white sport coats, and Judy wore a princess style gown with layered lace and a tiara. It was a very hot day and they turned on every fan in the church. The candle lighters couldn't keep the candles lit because of all the fans.
Judy and Larry went to Otero Junior College in La Junta for two years, where they both graduated. Judy and Larry then attended Colorado State University, starting in the fall of 1964.
Rhonda was born in January 1965. Judy graduated in 1967 with a degree in accounting and was hired at Plainview High School as an English teacher. Kim was born in June 1969.
Judy taught at Plainview for 27 years. She touched many lives, teaching computer science, publications, and math. Mackenzie called Grandma Judy for help with her math homework starting in sixth grade. A former student stated, "I teach math and still use strategies that she taught us many years ago. I will never forget the impact she made on me." Another student said she was a "wonderful woman and truly the best math teacher." She also coached basketball and sponsored clubs, including the yearbook for many years. Larry and Judy served as class sponsor for several Senior groups, traveling to Texas, California, and Florida as chaperones for many Plainview graduates.
Judy touched many lives through her work at the school. She was helpful and welcoming to new teachers and new members of the community and was always happy to cheer on community kids in their accomplishments.
Judy spent much time with close friends including Janet Palmer and Cathy Scherler. Judy, along with Janet and Cathy, decided to shuck some corn and, when Larry showed up, they had done so much that "the corn juice was running out the door."
Judy enjoyed hosting friends for dinner and made a family specialty, bierocks. Judy also enjoyed making candy for the community with Janet and Cathy, and they filled a garage full of tables with all sorts of candy.
Judy designed the community birthday and anniversary calendar for many years, and she sent out cards as a member of King's Daughters.
Larry and Judy travelled with the Chivington Grazing Association to Hawaii and celebrated paying it off by burning the mortgage in Honolulu. More recently, Judy loved to host marbles and other card game nights or spend a night on the town with the Webers, Shalbergs, and Woelks.
Judy was always supportive and attended all sports, 4-H, and church events with Rhonda and Kim. She was very proud of, and liked to brag about, her granddaughters, Emily and Mackenzie. She attended many dance competitions, horse shows, and birthday parties, and always had a picture of their most recent achievements ready to share.
Judy passed away in her home in Towner September 22, 2020. She is survived by her husband, Larry; daughter, Rhonda Koehn, and son-in-law, Mike, of Castle Rock; granddaughter, Emily Koehn of Boulder; daughter, Kim Freeman, son-in-law Tim, and granddaughter Mackenzie of Nashville, Indiana; brother, Joe Ed Uptergrove, and sister-in-law, Teresa, of Idaho Falls, Idaho; brother-in-law, Gary Tuttle of Towner; and many nieces, nephews, cousins and friends.
She was preceded in death by her parents, C.S. and Lorene Uptergrove; and her in-laws, Harold and Bernice Tuttle.
Funeral services were held Saturday, September 26, 2020, at the Sheridan Lake Bible Church in Sheridan Lake. Burial followed in the Towner Cemetery.
Arrangements were under the direction of Brown Funeral Home.