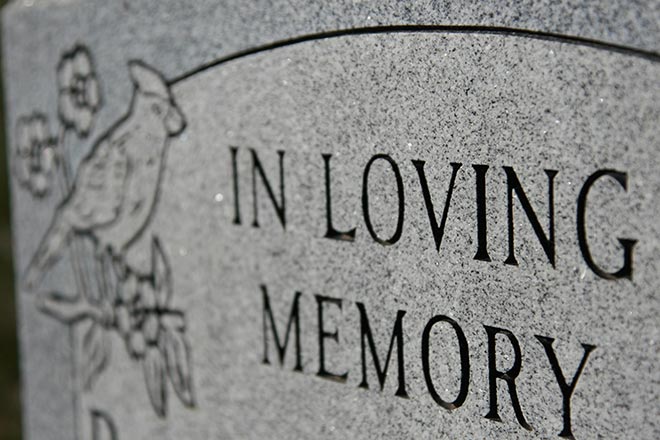 Published
Monday, June 28, 2021
Katherine "Kathy" Lynn Garrison-Eikenberg
April 30, 1960 - June 22, 2021
Katherine "Kathy" Lynn Garrison-Eikenberg came into this world April 30, 1960, in Lamar to her parents, Clifford and Alma "Pat" Garrison. She would be the first of four children.
Kathy grew up in Eads, and attended all of her school years there, graduating in May 1978. While in school she enjoyed going to church camps, singing, art, and being a pom pom girl for wrestling. She looked forward to going to Michael's to have coffee and pie with her dad at all hours of the night, as well as going to his shop. She also enjoyed crocheting, reading, listening to music, playing card/board games, and traveling. It didn't matter what time of day it was or where it was to, she was always ready to go on a ride. She loved nature and marveled at God's beautiful creation and scenery. She was also fascinated by astrology and loved watching the night sky.
After high school, Kathy married Delcarl "Dutch" Eikenberg June 4, 1978. From this union they would be blessed with four children: Karl Louis Eikenberg, March 24, 1981; Casey Clifford Eikenberg, June 23, 1983; Krystal D. Loni Eikenberg, July 3, 1984; and the "oops," Kemma Vera Eikenberg, June 7, 1991.
Kathy worked for the United States Postal Service for many years. In 1999 her daughter, Krystal, and she moved to Montrose. There she had many different jobs, including working at the Russell Stover's candy factory and delivering newspapers to Crested Butte. She absolutely loved that job! She would always say she was blessed with the best boss that helped her through many tough times. The job was perfect for her as she got to travel the road and take in God's beauty every day. One of her favorite memories was when she was driving home one night from Grand Junction and she got to see the Northern Lights.
In 2006, Kathy moved to Colorado Springs with her two daughters. There she worked from home and got to make countless trips to Palmer Park and Garden of the Gods, which became two of her favorite places. Living there she got to enjoy many experiences with her children and loved all the different adventures they went on. In 2011, Kathy moved to Casper, Wyoming, for a short period of time with her daughter, Krystal. In 2012, her daughter, Kemma's, illness brought her back to Eads, where she lived until her passing June 22, 2021.
When asked how Kathy would want people to remember her, she said, "No clue! Just know that I absolutely love my mom, kids, and grandkids. They mean the world to me!" She truly did love them all deeply, but she loved and cherished her "grand-angels" (as she called them) more than anything! Her grandchildren filled her heart and soul with pure joy and happiness.
Kathy had a very warm, welcoming, and caring heart. It didn't matter how hard times got she was always ready to help someone in need, whether it was a friend or a total stranger. She always wanted to make sure everyone else was taken care of, and rarely did anything for herself. She was a strong and courageous woman. She faced and fought many battles in her life, but through it all, she always had her faith! It was rather beautiful to watch her relationship and love for the Lord grow and deepen even more in the past year. Through every struggle and all the pain, she would always say, "It's okay. God's got me." Kathy fought a hard battle the past few months, but through it, all her love (and worry) for her family never faltered, nor did her faith. She has always loved angels, now she is one and will be there to watch over and guide all her loved ones.
Kathy is preceded in death by her father, Clifford Garrison; step-father, Sam Jones, brothers, Lonnie and Ric Garrison; and her grandparents. She is survived by her mother, Pat Jones of Pueblo; son, Karl (Sarah) Eikenberg of Eads; son, Casey (Janneke) Eikenberg of Olney Springs; daughter, Krystal Eikenberg of Eads; daughter, Kemma (Bob) Alfano of Eads; grand-angels, Jaden, Emilee, Haiden, Reona, Waylon, Brody, and Jaxon Eikenberg; sister, Debbie (Dave) Carter of Holdenville, Oklahoma; sister-in-law, Linda Garrison of Eldora, Iowa; and numerous nephews, nieces, aunts, uncles, and cousins.
Per Kathy's wishes cremation is taking place, and a celebration of life will be held at a later date. In lieu of flowers or a memorial contribution, it was Kathy's wish that they be made to the Kiowa County Public Library District, PO Box 790, Eads, CO 81036.
Arrangements are under the direction of Brown Funeral Home in Eads.