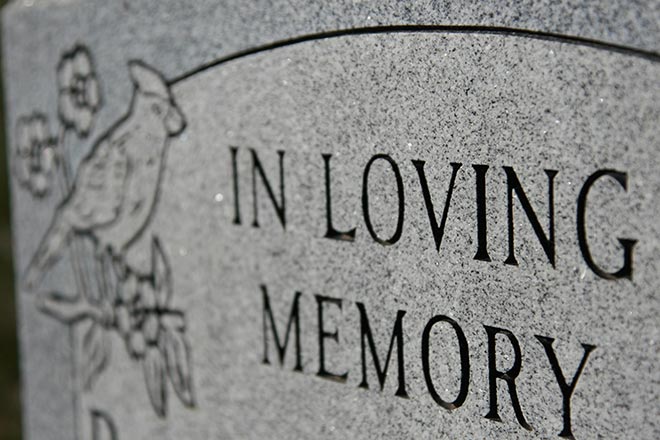 Published
Sunday, October 31, 2021
Kenneth D. Jett
November 13, 1930 - October 28, 2021
Kenneth Dewayne Jett was born November 13, 1930, in Tecumseh, Oklahoma, to Samuel Joseph and Ruby Agnes (Thompson) Jett. Kenneth was the oldest of 10 children.
He graduated from Quail High School in Quail, Texas, in 1950. He was drafted into the Army during the Korean War and served in Germany from 1950 to 1953.
September 4, 1953, in Wellington, Texas, he married Lillian Fern Neeley.
For the 68 years of their marriage, Kenneth and Fern lived and raised their families across many midwestern states. Starting their lives together in Hobbs, New Mexico, where Kenneth worked the oil and gas pipelines.
They moved to Denver City and McCamey, Texas, where Kenneth worked for Shell Oil Company. While in Denver City, Kenneth and Fern also ran a local RV park. During those years they also had three of their four children, Joni Luann, Ray Gene and Neva Faye.
In 1963 they moved to Twitty, Texas, and shortly after moved to Lutie, Texas, where the family lived on a dirt farm and Kenneth opened his own blacksmith shop. Their last child, Andy Wayne, was born while living in Lutie.
In 1967 the family moved to Middlewater, Texas, where Kenneth worked on a large cattle ranch.
In 1969 the family moved to Branson, Colorado, to work the S&S Ranch along the Purgatory (Picketwire) River.
In 1973, after Joni Luann graduated from high school in Branson, the family moved to Wyola, Montana, where they lived and worked on another large cattle ranch with over 2,500 head of cattle.
Soon they moved to Wheatland, Wyoming, and worked the Two Bar Ranch. This is where their second child, Ray Gene, graduated high school. Shortly after Ray Gene's graduation, the family moved to Eagle, Colorado. In Eagle, the family lived on and worked a cow and calf operation until 1976 when they moved down the mountain to the eastern Colorado plains to the JOD Ranch near Wild Horse.
Their third child, Neva Faye, graduated from high school in Kit Carson. The family ran the JOD Ranch until the owners sold the ranch in 1981.
That year the family lived and worked on the Bledsoe Ranch, also near Wild Horse, before moving to Syracuse, Kansas, in 1982.
In the 38 years in Syracuse, Kenneth worked for various feed yards and cattle and farming operations before retiring and spending much of his retirement doing day work, running dairy samples to the USDA offices, or helping out at the sale barn or fairgrounds. While in Syracuse, their youngest child, Andy Wayne, graduated high school.
In 2020, after Kenneth and Fern's health began to fail, the family moved them to Limon, to be closer to family.
Kenneth was the quintessential American cowboy. He could ride any horse, heal any cow, fix any fence, grow any crop, calm any child, and love most his one and only.
Growing up on horseback and living his best life when doing the same gave him a heart built for both good times and rough.
He taught his children work ethics, not by word, but by action. He built respect by his service to his family and friends.
He built a home - wherever he lived - through the labor of his hands and the integrity of his word. Kenneth showed his care and devotion to his wife, his children, and his community each day he awoke.
Kenneth passed away October 28, 2021, at the Lincoln Community Hospital in Hugo.
Now that he has passed, he gathers the cattle aboard his best horse and turns to smile to his love and wishes her the best until they see each other again to sit on the front porch and welcome their friends and family.
Kenneth is survived by his wife, Lillian Fern (Neeley) of Limon; four children and spouses, Joni and Alvin Kelly (Hugo), Gene and Kelly Jett (Scott City, Kansas), Neva and Stephen Heffler (Pueblo) and Andy Jett and Brad Ozias (Lenexa, Kansas); 11 grandchildren, Dana and Les McDaniel, Allen and Crystal Kelly, Sarah and Matt Blanski, Amanda and Aaron Anderson, Jessica and Jarrod Caudle, Hank and Virginia Jett, Ronald Heffler, Kyle and Kayla Heffler, David and Emma Heffler, Katie and Tyler Rea and Samantha Jett; 20 great grandchildren, Darius and Ashlee Johnson, Trinity and Nosh Scroggs, Destiny Moses, Baylee Kelly, Rylee Kelly, Brentley Kelly, Lily Blankski, Jude Blankski, Ella Blanski, Timber Medina, Jacob Caudle, Alexis Jett, Elizabeth Jett, Levi Jett, Faith Heffler, Noah Pratt, Jaiden Heffler, and Katherine Heffler ,along with two great-great grandchildren, Koda Johnson and Addison Johnson.
He will be buried at the Evergreen Cemetery in Hugo.
In lieu of flowers, donations to the Limon Ambulance Service or Hamilton County Kansas Library would be appreciated.
Arrangements are under the direction of Love Funeral Home.