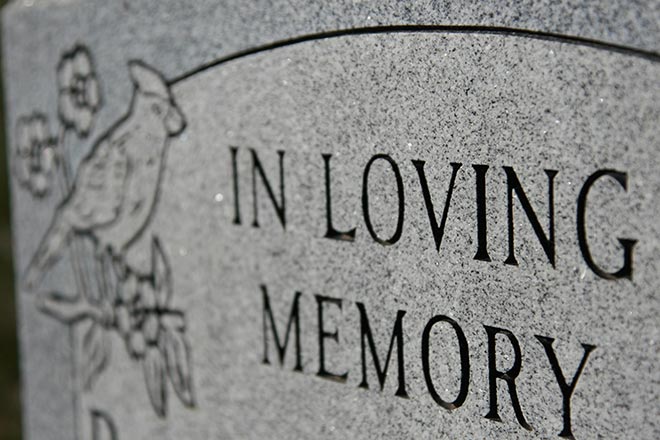 Published
Saturday, September 26, 2020
Louis A. Engelbrecht
November 3, 1944 - September 20, 2020
Louis Aloysius Engelbrecht was born November 3, 1944, in Reno County, Kansas, to Jerome and Johanna Engelbrecht. Louis was the youngest of the family with one brother, Francis, and three sisters, Patty, Elvira, and Mary.
Louis was 18 months old when his family of seven, along with his uncle, Ferd Erker, moved into a four-room house on the farm in Cheyenne Wells. Louis grew up on the farm playing in the dirt, milking cows, riding horses all over the countryside, and farming. His love of horses never diminished.
After Louis' junior year in school, he decided he'd go into the army instead of back to high school. Before his 18th birthday, Louis was serving as a machine operator in the European Arena with stints in Germany, Greece, Turkey, and Morocco. After serving three years in the Army, Louis received his honorable discharge.
Upon his discharge in 1966, Louis returned to the family farm to decide what to do with his future. Shortly after his return, his father passed away. His mother asked him if he'd help with the farming and his future was sealed. Louis would raise his family, live out his days, and eventually pass away in his home of 74 years, located on the family farm surround by his children.
In the spring of 1968 while visiting friends in Denver, he met the love of his life, Joyce Katherine Karstens. Joyce lived in the same duplex as his friends and was a registered nurse from Mason City, Iowa, working at Rose Memorial Hospital. This was the beginning of a lifelong friendship.
December 28, 1968, they were united in marriage at the Sacred Heart Catholic Church in Cheyenne Wells, where Louis was a lifelong member. To this union four children were born: Lynda, Michael, John, and Tom.
Louis continued to run the family farm for his mother and, in 1979, Louis and Joyce purchased the family farm and farmed until their deaths. Besides farming, Louis volunteered in the community as a member of the Cheyenne County Weed Control Board, County Committee for FSA, President of the Gun Club organization, and a 4-H leader. Louis worked especially hard as the 4-H Shooting Sports leader even designing a moving shooting target for pelt guns and .22 rifles that would automatically reset itself.
Louis is known for being honest to a fault and doing custom farming and grinding for many farmers and ranchers in Cheyenne County.
Louis is preceded in death by his wife Joyce; parents; sister, Elvira Ball; and brother, Francis Engelbrecht.
He is survived by his daughter, Lynda; sons, Michael (Tammy), John (Stacy), and Tom (Dawn), all of Engelbrecht Village also known as the family farm in Cheyenne Wells; grandchildren, Jordan Engelbrecht of Goodland, Kansas, Courtney (Kody) Lane of Eads, Colter Engelbrecht of Cheyenne Wells, Tayla Fleischacker of Fort Morgan, Jaden Sherfick of Hastings, Nebraska, Addison, Lacey, Brooklyn, Samantha, Trinity, and Tucker Engelbrecht of Cheyenne Wells; seven great-grandchildren; sisters, Patty Neff of Sharon Springs, Kansas, and Mary Scott of Albany, Georgia; and many nieces, nephews, and a host of family and friends.
A Funeral Mass of Resurrection was held Friday, September 25, 2020, at the Sacred Heart Church in Cheyenne Wells. Burial followed at the Engelbrecht family cemetery.
Memorial contributions may be made to the Louis Engelbrecht Memorial Fund in care of the Eastern Colorado Bank, PO Box 888, Cheyenne Wells, CO 80810.
Arrangements were under the direction of Brown Funeral Home.