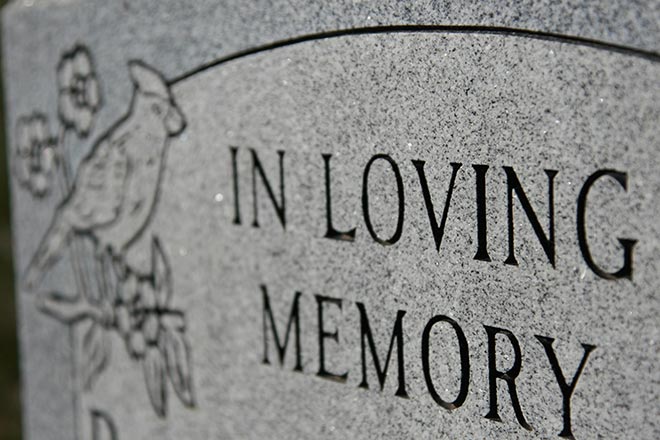 Published
Saturday, February 13, 2021
Merril "Bud" A. Lowe
June 17, 1924 - February 6, 2021
Merril Archie 'Bud' Lowe, age 96, passed away peacefully February 6, 2021, in Eads surrounded by his loving family. He lived a long, rewarding and honorable life that will surely leave a lasting impact for generations to come. His legacy will never be forgotten.
Bud, the second of three children born to Archie M. and Laura E. (Greenwood) Lowe, was born June 17, 1924, south of Firstview. He attended grade school at Lakeside and Ardrey schools and graduated from Cheyenne Wells High School in 1942.
In February of 1944, shortly after graduating, he married Wilma M. Snyder of Arapahoe. They then made their home southwest of Cheyenne Wells. To this union, three children were born: Archie Harve Lowe, born July 14, 1945; Billy Ray Lowe, born May 4, 1947; and Carol Anne (Lowe) Armfield, born December 20, 1952.
Bud and Wilma divorced in April of 1968, and then on July 19, 1971, he married his lifelong love, Irene (Breitkreutz) Johnson. Bud, Irene, her two daughters, Jennifer (Johnson) Crowell and Suzanne (Johnson) Bogenhagen, and Bud's son, Billy Ray Lowe, became a family and made their home southwest of Firstview.
Bud has been a farmer since the day he was born. As a child, he supported his parents with the daily tasks associated with farming and ranching, and has always been an integral part of both his family's and his own farming operations. He carried on his father's legacy and went on to build a successful farming operation in Cheyenne County, where he resided his entire life. He had also expanded his farming business into Nebraska, Kansas, Oklahoma, Nevada and south of Holly.
Despite the obvious hardships and disappointments that accompany a lifetime of farming, he believed farming to be the most honest and honorable way a man could spend his days on earth. He was also of the opinion that a man's greatest possession was his dignity, and the values he could bestow upon his children and grandchildren, which are the building blocks of a person's character. To Bud, there was nothing more beautiful and satisfying than watching his crops grow, ripen, and flourish.
Bud's favorite pastimes were a good game of Pitch, coin and rare car collecting, as well as his annual travels to Las Vegas and Arizona with Irene. He could talk for hours about his coins and car collections, and loved the look on his grandchildren's faces when instilling in them a shared love for his treasured collections.
Bud's proudest achievement, aside from his children, grandchildren and farming legacy, was his status within the Fraternal Order of the Masonic Lodge, the oldest Fraternal Institution in the world, begun during the Middle Ages in Europe as a guild of skilled builders. His diligence and unwavering devotion led him to achieve the highest degree possible within the Burlington/Cheyenne Wells Lodge #77. He left this life as Master Mason of 69 years.
Bud Lowe is preceded in death by his parents, Archie M. and Laura (Greenwood) Lowe; his loving wife, Irene (Breitkreutz) Lowe; brother, Marvin Lowe; and grandsons-in-law, Corey Hill and Chase Morford.
He is survived by his sister, Patricia (Lowe) and Richard Borders of Genoa; sister-in-law, Carole (Hammer) Lowe of Cheyenne Wells; five children, Archie M. & Rusti Lowe of Steamboat, Billy R. and Alesia Lowe of Cheyenne Wells, Carol Ann (Lowe) and Larry Armfield of Johnstown, Jennifer (Johnson) and John Crowell of Cheyenne Wells, and Suzanne (Johnson) Bogenhagen of Cheyenne Wells; 11 grandchildren, Archie Craig Lowe of Denver, JoDee Rager of Lakewood, Lara (Lowe) and Vince Crowell of Colorado Springs, Lauran (Lowe) Hill of Weeki Wachee, Florida, Leah (Lowe) and Aaron Olson of Lake Stevens, Washington, Logan Lowe of Colorado Springs, Melissa Kliesen of Colorado Springs, Christopher and Tara Kliesen of La Junta, Jeremiah Bogenhagen and Jesse Smith of Burlington, Jadie (Bogenhagen) Morford of Cheyenne Wells, and Mike Bogenhagen and his fiance, Samantha Mitchek of Cheyenne Wells; 27 great-grandchildren; three great-great grandchildren; nieces; nephews; cousins; and many other extended family and friends.
Funeral services were Saturday, February 13, 2021, at the United Methodist Church in Cheyenne Wells. Burial followed in the Fairview Cemetery in Cheyenne Wells.
Memorial contributions can be made to the Prairie Pines Assisted Living Community, PO Box 787, Eads, CO 81036.
Arrangements were under the direction of Brown Funeral Home.