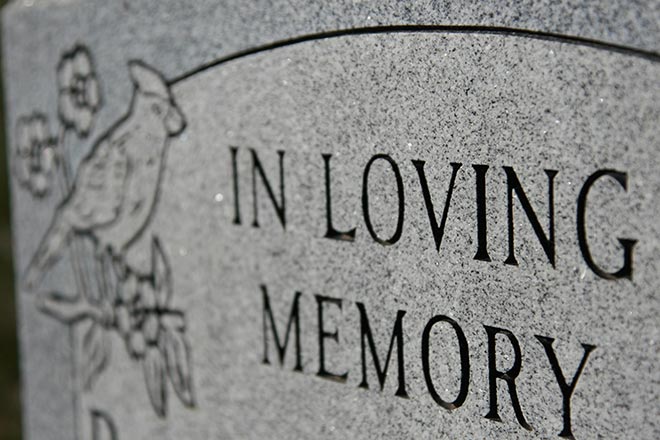 Published
Saturday, December 21, 2019
Renee Woods
January 5, 1936 - December 20, 2019
Anita (Renee) Woods, 83, of Eads Colorado, passed away in the early morning hours of December 20, 2019.
Renee was born January 5, 1936, in San Diego, California. She was the oldest of three children, and graduated from Englewood High School in Englewood, Colorado in 1953.
July 10, 1954, Renee married the love of her life, Robert (Bob) Woods, who always said he married his best friend forever, at First Christian Church in Englewood. They then moved to Long Beach, California, where Bob was stationed in the U.S. Navy. Once Bob was discharged from the Navy, they moved and lived in Greeley and Lone Star, Colorado.
Settling in Eads in 1962, they raised their three girls and were residing there at the time of Renee's death.
Renee spent many years working as the Elementary School Secretary, then she worked as a bookkeeper at Voss' Truck Stop before going to work at Weisbrod Memorial Hospital in the billing department for 19 years.
After retiring in 1997, she and Bob did some traveling. They took many trips through the years with friends and family. These trips included going to Canada, Alaska, Hawaii, Branson, and even a Central American cruise through the Panama Canal, as well as numerous trips that involved watching their grandchildren participate in various activities.
Renee loved spending time with family and friends. When any of her grandchildren were around, her face would light up and she was sure to say "Hey, where's my hug?"
She was an avid reader and always had a book in progress. She loved to play board games and card games, and always looked forward to playing cribbage with Bob most nights after supper. She especially loved playing hand and foot canasta with her children and grandchildren.
She participated in couples bowling with her beloved Bob even though bowling was not her favorite activity, but she thoroughly enjoyed playing bridge with several ladies' bridge clubs over the years. Renee was an accomplished crocheter and all of her family and many special friends were the recipients of afghans crocheted with love.
Her greatest enjoyment came when she was in her kitchen cooking meals and baking goodies. Her candy plates at Christmas were enjoyed by so many, and her carrot cakes were such a big hit that she received many requests for them over the years. She will be greatly missed by all who her knew and loved her!
Renee is survived by her husband of 65 years, Robert Woods of Eads; daughters Sheri (Jim) Lyon of Wamsutter, Wyoming, Leanna (Charles) Collins and Marci (Frank) Miller of Eads; grandchildren, Wendi (Robb) Phipps, Matthew Lyon, Brian (Amy) Miller, Mark (Nichole) Lyon, and Rob Miller; 14 great grandchildren; three great great grandchildren; sister, Shirley Gilbert, of Scottsdale, Arizona; and numerous nieces, nephews and other family and many friends.
Renee was preceded in death by her parents, Marvin and Dorothy Somerhalder of Guide Rock, Nebraska; brother, Roger Somerhalder of Lakewood, Colorado; and granddaughter, Krysta Elam of Rawlins, Wyoming
Services will be held Friday, December 27, 2019 at 1:00 PM at the First Christian Church in Eads. In lieu of flowers, a memorial donation may be made in Renee's name to Weisbrod Memorial Hospital Auxiliary.
Friends and family can register online condolences and sign the guestbook at www.brownfuneraldirectors.com. Visitation and funeral services have been entrusted to the care of the Brown Funeral Home in Eads.