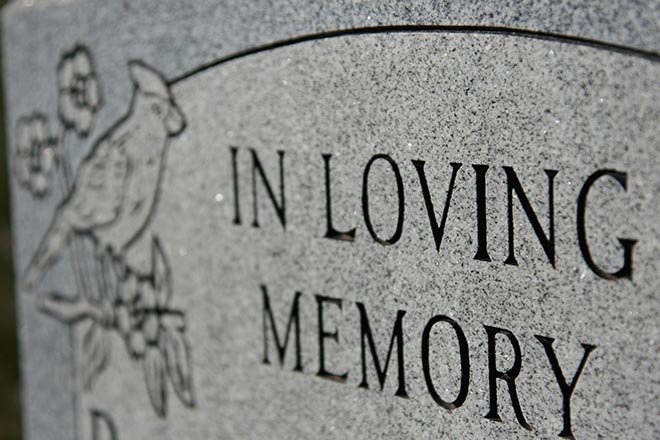 Published
Wednesday, August 23, 2017
Ruth Ann Adamson went to meet the Lord on Wednesday, August 16, 2017, at the age of 74.
Ruth was born May 16, 1943, in Dos Palos, California, to parents Clarence and Vivian (Lee) Hoover. She was the fourth of six children. The family later moved to Weleetka, Oklahoma, when Ruth was just 2 years old. This was the place Ruth truly grew up and attended school. She graduated from Weleetka High School in 1961 and left her hometown to attend college in Ada at East Central University, where she majored in Business and Home Economics Education. She graduated with a Bachelor's Degree in the spring of 1965 and moved to Colorado where she took a position at Plainview High School.
It was there that she met her future husband, John David Adamson, Jr. The two were married just three years later on May 28, 1968, in Eads at the First Baptist Church. David and Ruth made their home together on their farm six miles northwest of Chivington. It was here that they raised their two daughters, Kay and Mary and took care of David's aunt Martha. They farmed and ranched long hours on this modest farm while David also worked as a teacher and later a principal. Ruth chose to stay home to be a full-time mother, but she was far more than an average housewife. She not only took care of their girls, but helped with farm chores and upkeep while David was away at work each day. The life of a farm wife is anything but easy, but she took it all in stride and worked hard to help make their dream of owning their own farm work. Times were not always easy, but they always found a way. This was due, in part, to their faith in God and His plan for their lives.
So, it's no surprise that Ruth also poured herself into the Friends Church in Chivington by teaching Sunday School, helping with cleaning and upkeep, and later becoming the Treasurer of the church. Some of her happiest memories were of her time spent with her Friends' Women group that read a wide variety of Christian books each year. This church and its members always held a special place in her heart.
Ruth went back to teaching as a substitute teacher once the girls got a little older. Substitute teaching, as a career, is not for the weak of heart for sure! However, Ruth did so for over 15 years before she retired in 1999. Not long after, she and David began welcoming grandchildren into their lives, which kept them happily busy.
Ruth is preceded in death by her parents and two of her brothers. Ruth is survived by her husband, David, daughters Kay (Darrell) and Mary (Charlie), her sister, Linda and brothers, Jack and Jerry, as well as seven grandchildren, two great-grandchildren, and many beloved extended family members.
The family will have a memorial service at Chivington Friends Church Saturday, August 26, 2017, at 6:00 p.m.
Friends and family can sign the guestbook and register online condolences at www.brownfuneraldirectors.com Funeral services were entrusted to the care of the Brown Funeral Home.