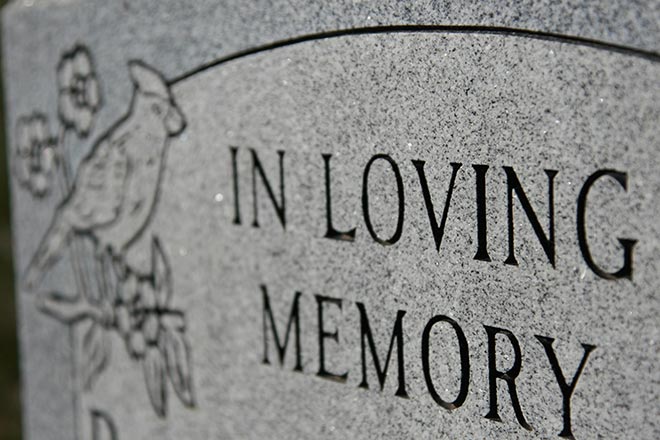 Published
Saturday, October 20, 2018
William Scott Shade
December 10, 1970 - October 15, 2018
William Scott Shade was born December 10, 1970 in Charleston, South Carolina to William (Bill) and Joyce Shade. Scott suddenly passed away on October 15, 2018.
Scott found and married the wife of his dreams, Brenda Kron, August 24, 2018. They were wedded in an outdoor setting, in their backyard. It was a wedding in the perfect setting, in the pasture and on horseback, including the minister, surrounded by family and friends. It was a Christian ceremony, uniting two-born again Christians. The Bible refers to a strand of three as being unbreakable: Jesus, Brenda and Scott.
Scott's warm personality; ability to laugh and have fun; quick wit; and being a man of his word, quickly won Brenda's heart. They were best friends. Before Scott's passing, he posted, "I love you Brenda Kron! You are the best wife ever!"
Scott graduated from high school in Cody, Wyoming, where he was actively involved in many activities, such as, FFA; the Cody Stampede Outriders; and the annual celebration of Bill Cody's birthday sponsored by the local museum. He enjoyed impersonating Bill Cody and was a close "clone" of this well-known frontiersman.
After high school, he moved to Gillette and was hired by SLS-West for seventeen years. He could be counted on to do and complete the work requirements.
He was a member of Kiwanis, president of Backcountry Horsemen of Gillette and a member of Wyoming Community Leadership Council for the MS Society.
Scott was a well-rounded man who loved the outdoors. He was an avid and excellent hunter who pursued elk, moose, deer, antelope, buffalo and turkey. It was rare if he didn't fill his license. Scott also loved to fish.
Scott had many friends and was liked by all who met him. He was light-hearted and was known for having a laugh or two. He was always ready to lend a hand to help anyone. All in all, he enjoyed life.
As a young boy (1982) Scott accepted Jesus as his Savior and was baptized into the fellowship of his Lord. His faith was unwavering and steadfast. Scott indeed, had his priorities for life correct and in order: Jesus, wife (and family), Church and then all else. It can be assumed his Lord needed a foreman for the ranch in the skies, so the Lord sent a call to Scott. Scott responded without hesitation or doubt. All who knew Scott will hurt and miss him---at least for awhile, until the day we all are greeted by Scott in Heaven.
He is survived by wife, Brenda; children, Justin (Kelly) Blaszkowski; April Blaszkowski; and Dana Blaszkowski; two step-sons, Jerry Vandamme and Jon (Lois) Vandamme; parents, Bill and Joyce Shade; two brothers, Robert (Megan) and John (Amanda); seven grandchildren; numerous nieces and nephews; and many cousins. He was preceded in death by his grandparents, Elmer and Estelene Shade, and Paul and Ellen Simmons; aunt Kathy Shade; cousins, Monte Levin and Craig Simmons.
Memorial services for William Scott Shade will be held Sunday October 21, 2018, High Plains Community Church in Gillette, Wyoming.
In lieu of flowers donations may be made to National MS Society at www.nationalmssociety.org.
Memorials and condolences may be sent in care of Walker Funeral Home 410 Medical Arts Court, Gillette, WY 82716.