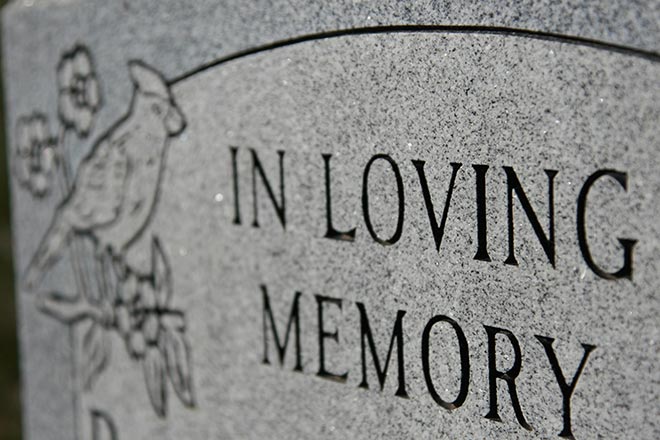 Published
Tuesday, December 25, 2018
Clifford Gene La Cost
August 8, 1941 - December 23, 2018
A celebration of life memorial service for longtime Lamar, Colorado resident, Gene La Cost lwill be held at Grace Lutheran Church in Lamar Saturday, December 29, 2018, at 10:00 a.m. with Pastor Harold Baldwin officiating. There will be no visitation and cremation has already occurred.
Clifford Eugene La Cost was born August 8, 1941, in Eads and departed this life after a lengthy illness on December 23, 2018, at his home in Lamar at the age of 77.
Gene loved to serve people, volunteer in his community and he loved to work. His life and his legacy are defined by his faith, his work and his love for his family and friends. Gene enjoyed traveling close to home and would take Shirley on weekend getaways from time to time. He also enjoyed traveling to see family in various states as time allowed.
Gene grew up around the family farm and worked alongside his brothers and sisters at the farm and the farms of neighbors. Gene attended McClave schools as a youngster and graduated from Wiley High School in 1959. Gene enlisted in the United States Army in January 1961 and served four years in Germany before receiving an honorable discharge to return home to Lamar, where he reconnected with Shirley Ann Paulsen and the two were wed in 1965. This blessed union would bring Cary, Trevor and Trent into the family alongside older sister Cheryl.
Gene started working in Lamar at Deloach's Tires and Lamar Auto Parts before working in the heavy-duty industry at Lamar Diesel. Gene started Gene's Mac Tool Sales in 1977 and achieved the number one sales dealership award in the United States before retiring from Mac Tools in 1982. In 1983, Gene opened Arkansas Valley Diesel Service, Inc. and his passion for work and serving others built a business that has served the tri-state region for nearly four decades and continues to this day. Valley Truck parts was also founded by Gene and continues to be a strong family business to this day.
Gene loved and valued his time with his family. He looked forward to weekend meals, barbecues and special birthdays. Gene loved his cabin in Rye and spent most of his later years traveling to Rye in the summer and fall to enjoy a break from routine. In later years, Gene's love of the game of golf connected him with dozens of like-minded friends that he would share the course with. His special group of golfing buddies are known as the "old farts." Gene continued to play right up until his passing.
Gene is preceded in death by his parents, Lester and Freda (McCracken) La Cost, his younger brother, Mark La Cost, his sister Doris Hughes, his nephew Marc Hughes and his youngest son, Mitchell Trent La Cost.
Gene is survived by his devoted wife of 53 years, Shirley La Cost and their children Cheryl La Cost, Cary (Kathy) La Cost and Trevor (Kathleen) La Cost, grandchildren, Tony La Cost, Megan (Mike) McGarvey, Sean (Celeste Amaya) Smith, Ashley (Casey) Smith, Heather La Cost, Austin La Cost and fiance Monica Gaitonde, Kaitlyn La Cost and Christian La Cost. He is also survived by his great grandchildren Damian Smith, Makayla Amaya, Athan Amaya, Hunter McGarvey, Beau Smith and Bryar Smith, brothers Ed (Nita) La Cost, Dave (Sylvia) La Cost, Duane (Pamela) La Cost and sisters Clare (Pete) Rogers and Karen (Marlin) Sperra as well as numerous nieces, nephews, other family and a host of friends to include his special golfing buddies Gib Sprout, Jack Van Hook, Wayne Stiles and Dewey Norfleet.
Memorial contributions may be made to Grace Lutheran Church in Lamar, either direct or in care of the funeral home office.
Services are under the direction of the Peacock Family.