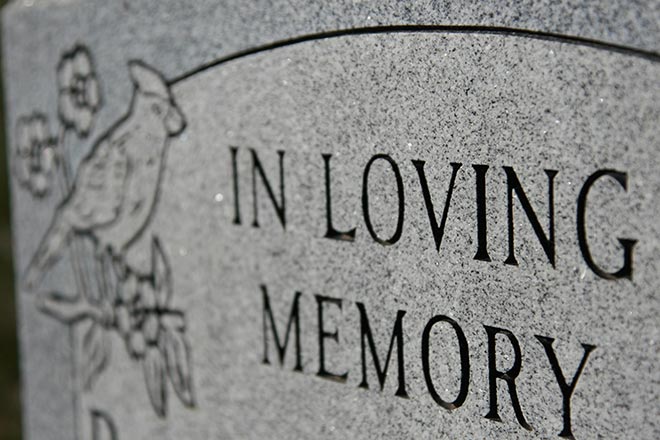 Published
Friday, May 24, 2019
Gertrude May Monroe
March 16, 1917 - May 15, 2019
Gertrude Clair Monroe was born March 16, 1917, to Warren Clair and Anna Lohff Clair south of Kirk, Colorado. She departed this life on May 15, 2019, at the age of 102 years and 2 months. She shared the distinction of being the third of the Clair girls to reach the age of 100+. She spent her childhood in the Tuttle community and walked about 1/2 mile to school.
She married Ira Monroe on May 5, 1941. They were married just over 51 years until Ira's death in 1992. To this union three children were born. Loran (Charlie), Loretha (Howard) Sweeney, Leland (Yvetta) Monroe. She had nine grandchildren, 11 great grandchildren, and 8 great-great grandchildren. She was especially proud to be honored in her 100th year at the 100th anniversary of the Kit Carson County Fair.
She enjoyed family get-togethers and having a house full of people. Come on in, there is room for one more, even if you have to sleep on the floor. There were trips to Alamosa to visit her brother, Willie, which often included an overnight camping and fishing trip on the Conejos river.
She enjoyed gardening (no yellow beans) and flowers of all kinds. She did crocheting and embroidering, and made many beautiful pillow cases.
She was a member of a neighborhood ladies club known as the Merry Makers, and belonged to the Kirk Card Club.
When she could no longer care for herself at home, she entered the Beehive Care Center in Stratton and eventually moved to Grace Manor Care Center in Burlington in 2011. While there she enjoyed playing skip-bo and bingo, coloring, and playing solitaire.
She was preceded in death by her husband Ira, all her siblings - Walter (Gladys), Willie (Lucy), Jessie (Elizabeth), John (Georgia), Hattie (Homer), Clayton, Sarah (Phil) Waitman, Goldie (Dewey) Higgins, and Sylvia (Harold) Higgins.
She will be sadly missed by her children, grand-, great grand-, and great-great grandchildren, and many nieces, nephews, and friends.
Services were held May 21, 2019, at the Vona Gymnasium. Graveside committal services followed at the Vona Cemetery.
Arrangement were under the direction of Brown Funeral Home.