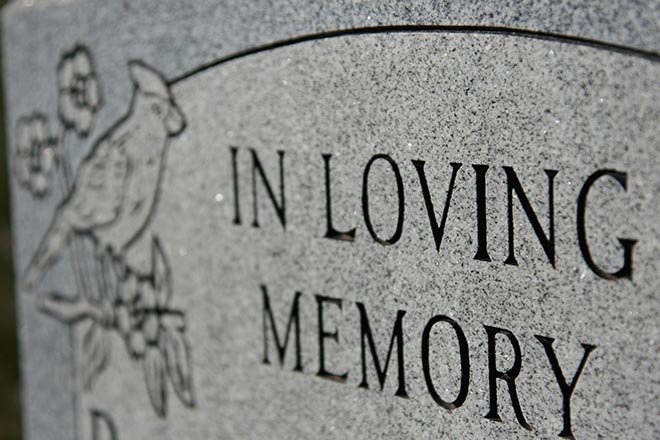 Published
Monday, June 12, 2017
Glaida Belle Craven
March 7, 1926 - June 1, 2017
Glaida Belle Peterson was born at home on March 7, 1926 that her parents, Julius and Koneta Peterson, referred to as "The Johnson Place." Her Dad built an adobe house and they moved to their new home when mom was 15. Mom lived no more than 30 miles from where she was born her entire life!
Glaida attended Mt Pearl School and graduated in 1944 from Kit Carson High School. After graduation, she worked at the Kit Carson State Bank, The Russell Bond Grocery Store and The Eldon Platner Auto Shop. During this time, she stayed with her Grandmother Mary Duddy.
She met and started dating Red Craven in the fall of 1944. They married on September 2, 1945. Their first child, Jaryl Vee, was born in 1946. That fall they moved to the Collins Ranch south of Wild Horse known as Circle Bar where Red was employed. Mary Belle was born in 1948 and Hugh Greg in 1952.
Red and Glaida lived at Circle Bar Ranch for the next 10 years. Glaida not only took care of her family, but cooked 3 meals a day for the hired hands. She managed to keep up with a garden, raising chickens, and 3 children as well. When she would sit down, she was crocheting and embroidering, or sewing dresses for Jaryl and Mary.
Red and Glaida bought the Mullen Ranch north of Kit Carson in 1958 and that was home until 2002. Busy hardly describes her life during this time. As she said in an interview for "Farm Wife News", there wasn't time for boredom on the ranch. Planting a huge garden, taking care of a fruit orchard, raising hundreds of chicks for the freezer, making bread, canning, churning butter, sewing, knitting, crocheting. She collected old wool blankets and coats and braided rugs for our living room. Granddaughter Gay uses them in her house now.
Glaida was honored by Farm Wife News in January 1975 as Farm Wife of the Month.
In August 2008 Glaida met a pen pal in Spokane, Washington that she had corresponded with since age 10. Millie and Glaida were featured on the front page of the Spokesman Review.
Art was the joy of her life. At age 53, she took her first painting class and never looked back. She taught painting to many students. At age 87, she opened an art gallery. Unfortunately, her health only allowed her to enjoy this dream for a couple of years. She moved the gallery to her house, and continued to paint. She painted up to two weeks prior to her death. Her last picture was a rooster sitting on a milk can, requested by her great grandson Jude.
Glaida was pianist, Treasurer, Sunday School teacher and superintendent, and served in many capacities at Trinity Lutheran Church. She held Vacation Bible School in her home several years. Glaida was a lifetime member of Cheyenne County Cattlewomen, and VFW Auxiliary, and was past president of the Cheyenne County Republican Women and a member of KCRD.
Glaida enjoyed music, travel and card playing. She played the violin in high school, piano for the Wild Horse dances, and the harmonica and organ. She and Red enjoyed dancing, especially the waltz. Nothing delighted her more than to win pitch and pinochle card games. After Red's death, she enjoyed the opportunity to travel, taking several bus trips.
Glaida passed away at her home in Kit Carson surrounded by her daughters on June 1, 2017. Preceding her in death are her parents, grandparents, husband, 3 brothers, son, grandson and son-in-law. Survivors are her daughters Jaryl (Richard) Romshe of Stillwater, OK, Mary (Doug) Wilke of Denver, CO, granddaughters Tonya Everist of Littleton CO, Gay (Monte) Linke of Hot Sulphur Springs, CO, Trenny Simmons of Centennial, CO, and great grandchildren, Ellis and Tel Linke, Maddie, Noah, and Mason Leatherbury, and Jude Kinney.
Funeral services were held Monday June 5, 2017 at the Trinity Lutheran Church in Kit Carson with Mr. Steve Zandstra officiating. Burial followed in the Kit Carson Cemetery. Memorial contributions can be made to the Trinity Lutheran Church in Kit Carson or to the Lincoln Community Hospice in Hugo. Friends and family can sign the guestbook and register online condolences at www.brownfuneraldirectors.com. Visitation and funeral services were entrusted to the Brown Funeral Home.