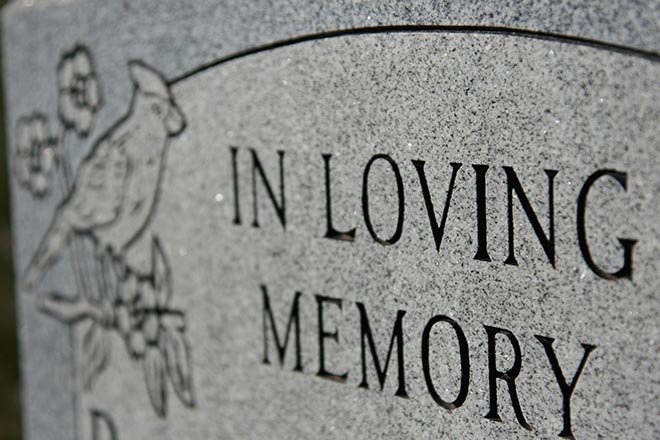 Published
Wednesday, November 8, 2017
Imogene Baxter
(December 24, 1914 - November 4, 2017)

On November 4, 2017, Imogene Short Baxter, at the age of 102, passed from this life to be with her Lord and reunited with her husband Louis Baxter.
Imogene was born December 24, 1914 in Hereford, Texas to Alonzo and Velma Short. Her father, a dairyman, moved to Arkansas where his wife, the mother of five year old Imogene, was killed in a runaway horse and wagon accident. Imogene, being the oldest of three, took care of her younger siblings Doug and Virginia "Sis" with the help of her Grandma Evans while they remained in Mena, Arkansas. Imogene gained a new Stepmother as well as a new stepbrother, Lawrence, when her father remarried. One more sister, Gertie, was later to be born into her family. In her young life the family moved around a lot and eventually found themselves back in the area of Friona, Texas where Imogene attended school. Later she and two of her friends, Eva and Mary Lou, met and married three Baxter brothers from Oklahoma. Imogene married Louis Baxter on October 29, 1933. She settled into being a wife and homemaker in Friona while Louis farmed and ranched in Texas and New Mexico. They were blessed with the birth of their first son, Richard, in September 1934 and their second son Dwayne in 1936. A few years passed before the arrival of their 3rd son Lynn in 1943. Tommy their fourth followed in 1946. After his arrival the family moved to Quanah, Texas where their youngest, Steve, was born in 1954. Imogene's family was complete and what a rowdy handful they were. Oh, the stories we have heard.
Imogene who moved a lot as a child continued this trend throughout her marriage to Louis as in total they moved 26 times. They moved between Texas and Colorado finally settling on a ranch south of Chivington, Colorado where they remained for many years. In 1980 they moved to Lamar, Colorado where they lived for seven years before moving to their first home in Eads. They moved one final time in 1988 to live beside their son Steve and family in Eads and there they stayed through Louis' death and until Imogene moved to the nursing home in Springfield, Colorado in October 2014. There she joined her sister "Sis" who was also a resident. She was blessed to have several family members living in the area to visit and share their love for her.
Imogene was a loving mother and homemaker. She loved to decorate her home for every season and always had to look and be presentable. Her love of family always included a bountiful spread of food when the family gathered together. You never left hungry. Homemade ice cream, angel food cake and popcorn balls were special treats her family looked forward to on their visits. She also loved to cook and bake goodies for friends and family. Needlework and sewing were hobbies she enjoyed and well into her nineties you could find her making or mending her clothing. She also enjoyed ceramics with her family being the recipients of many gift items she made for them. She loved to garden and you would find her well into her late nineties in her flower bed trying to chop those pesky weeds.
She was a faithful servant of God and an active member of the Church of Christ. She loved and continued the fellowship she so enjoyed with the church members until her move to the nursing home. Several of the church members joined Imogene and her family as she celebrated her 100th birthday shortly after moving to Springfield.
Imogene was preceded in death by her parents, Alonzo and Velma Short, her husband Louis Baxter, her sisters Virginia Loflin and Gertie Murphrey, her brother Lawrence Dumont, her son Tommy Baxter and her grandchildren Marla Baxter and Preston Neil. She is survived by one brother Doug Short and his wife Tino of Wildorado, Texas, her sons and their wives of Colorado, Richard and Dona Baxter of Springfield, Dwayne and Diane Baxter of Springfield, Lynn and Darlene Baxter of Fort Collins, and Steve and Marilyn Baxter of Eads as well as one daughter-in- law Cindy Baxter. She is also survived by 18 grandchildren, 39 great-grandchildren, 22 great-great grandchildren and many nieces and nephews.
Imogene will always be remembered by family and friends as a loving mother, grandmother and friend.
Funeral services were held Saturday, November 11, 2017, at the Lamar Church Of Christ. Burial followed in the Eads Cemetery. Memorial contributions can be made to the Lamar Church of Christ, 210 E. College Rd., Lamar, CO 81052.
Arrangements were under the direction of Brown Funeral Home.