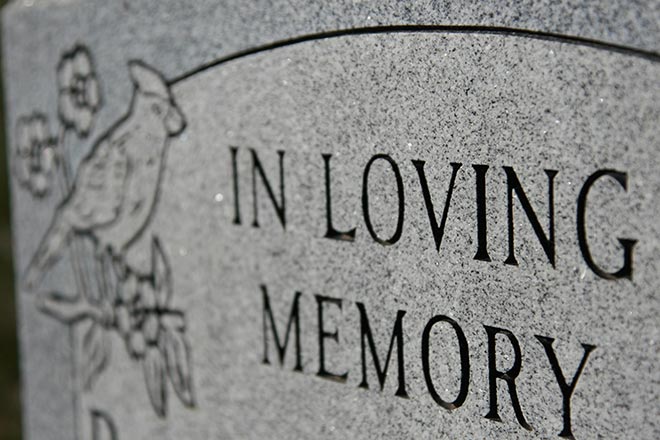 Published
Thursday, March 9, 2023
Laurel Arnold Niemann, 93, of Flagler passed away February 28, 2023, at Weisbrod Memorial County Hospital in Eads after a long life of service to his faith, family, community and country.
Laurel was born April 7, 1929, the second son of John and Erna (Polzin) Niemann, east of Flagler.
Laurel attended Lutheran School through 8th grade and graduated from Flagler High School in 1947. He helped on his uncle, Arnold Polzin's, farm and worked at Flagler Schools with his father before joining the staff as sub-clerk at the Flagler Post Office.
Laurel enlisted in the Army and was a Private First Class, stationed in Fort Dodge, Japan, at the Army's postal unit. He was discharged in February 1953 having received the Korean Service and the United Nations Service Medals.
Laurel married Eunice Blancken while on leave August 2, 1951. They were blessed with four daughters: Lois, Carolyn, Sharon, and Loraine. In 1962 the family moved into their home on Kendall Avenue, a country schoolhouse from the Anton, Colorado, area that Laurel and local carpenters remodeled.
Laurel's life centered around his family. He, along with Eunice, cared for his mother, Erna, and her siblings, Ted, Fred, Ida, and Louis Polzin.
When their daughters were young, the Niemann family enjoyed summer camping and waterskiing at Flagler Lake, Bonny Dam, and reservoirs in Nebraska and Kansas. He enjoyed Blancken family member visits to Flagler and trips to Missouri to visit the Niemann family.
In his retirement, Laurel and Eunice enjoyed attending their grandchildren's athletic and school events, graduations and weddings. They especially enjoyed becoming great-grandparents. In 2019, Laurel celebrated his 90th birthday. In 2022, he and Eunice celebrated their 71st wedding anniversary.
Laurel made his career with the postal service rejoining the Flagler Post Office after he was discharged. He was appointed postmaster in 1962 and retired in 1986 with a total of 38 years of service. He served as postmaster trainer in east central Colorado for many years. He also assisted Postal Inspector, Dick Cuthbert, former Flagler Postal Clerk, with several mail fraud investigations in the 1980s. The most notable investigation involved Red Skelton.
Laurel was a faithful servant to the Lord. He was baptized and confirmed at Zion Lutheran Church. He was a member of Walther League, and as an active member of Zion Lutheran Church he served as trustee, elder, and other leadership roles. He and Eunice were also involved with Zion's Lutheran Lamplighters.
Laurel served his hometown in many capacities. He was a long-time member and officer of the American Legion Post 81, receiving a 60-year pin in 2012, the Flagler Lions Club, the Flagler Community Ambulance Service as a volunteer and first aid instructor, and a member of the Flagler Cemetery, Flagler Housing Authority and Flagler Sanitation Boards.
Community members will remember Laurel in the Legion Honor Guard for Homecoming parades, funerals, Memorial Day services, and flag-raising at Flagler High School athletic events.
He served on the Flagler School Board from 1972-1976. He was an active member of the Flagler Alumni Association where he served as master of ceremonies for Homecoming banquets and often participated in programs. Laurel was also known for counseling military veterans.
Laurel shared his love for those around through his gift of woodworking, creating mailbox piggy banks, picture frames, crosses, toy boxes, mangers, and furniture. He helped with many remodeling projects and assisted with the maintenance and upgrades at Zion Lutheran Church.
He also enjoyed collecting coins and stamps and working on family history.
He gained a new hobby when the Flagler Golf Course opened in 1986, especially early morning golf outings with friends.
Family members blessed to have Laurel in their lives who remember him with love are his four daughters and their families, Lois (the late Norman) Pooker, Festus, MO, Rebecca Pooker, Hillsboro, MO; Carolyn (Randy) Stevens, Centennial, CO, Craig (Nancy) Stevens, Elise and Alexis, Aurora, CO, Ryan Stevens (Justina Yeiser), Littleton, CO; Sharon (Bart) Stevens, Castle Rock, CO, Andy (Molly) Stevens, Brelyn and Brooklyn, Nolensville, TN, Sarah (Sean) Owen, Makena and Brooks, Castle Rock, CO; and Loraine (Roger) Saffer, Eads, CO, Adam Saffer, Minneapolis, MN, and Destiny (Jeremy) Denney and Jameson, Topeka, KS; and a sister-in-law, Velma Nordine (Bloomington, IL). He is also survived by a number of nieces, nephews and cousins.
He is preceded in death by his wife, Eunice; his parents, John and Erna Niemann; his brother, Donald Niemann; his parents-in-law, George and Minnie Blancken; a son-in-law, Norman Pooker; a grandson, Matthew Pooker; a grandchild born silent; his brothers- and sisters-in-law, George (Nyla and Thelma) Blancken, Richard (June and Joy) Blancken; Julia (as an infant), George Nordine, Helen (Herman) Wake, Harriet (Chuck) Jones, Madge (LaVern) Martin, and Nona (Arnold) Zielke.
Visitation will be held Saturday, March 11, 2023, from 9:00 to 10:30 AM at Zion Lutheran Church in Flagler, CO. The funeral service will follow at 11:00 am officiated by Pastor Victor Young and Pastor Dennis Lucero. Graveside services will follow at the Flagler Cemetery with military honors by the American Legion Post 81.
In lieu of flowers, the family requests memorials be made to Zion Lutheran Church in Flagler, the Flagler Community Ambulance Service, or Lutheran Hour Ministries.
Arrangements are under the direction of Brown Funeral Home.