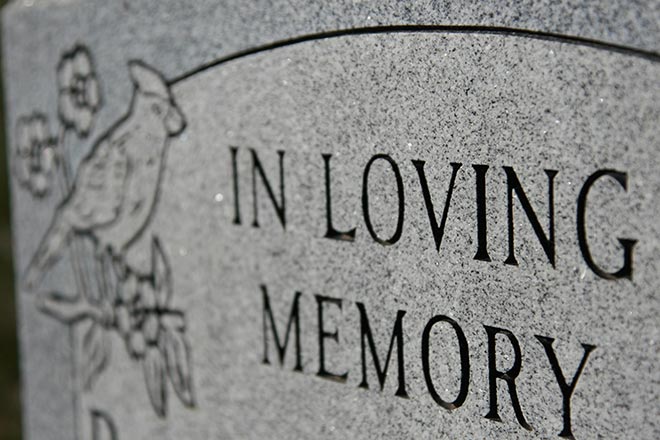 Published
Friday, May 24, 2019
Martin Kay Cochran
October 18, 1953-May 18, 2019
Martin Kay Cochran, 65, passed away at home in Akron, May 18, 2019. He was born October 18, 1953, in Colorado Springs to Eugene and Pearl Cochran. Martin was one of four children.
Martin enjoyed hard work and never shied away from a new challenge. He had fond memories of spending the summer after he graduated high school working in California with his brother, Ronnie Cochran, as a house painter. He later went on to become the youngest parts manager in Denver at Dodge City, and then started the Cochran Motors dealership in Limon with his brother, Rodger.
While in Denver, Martin met his soulmate Susan (Susie) Ester Correll in the summer of 1972; they married August 13, 1973. Susie was very supportive throughout their marriage, and Martin would later return that support while Susie went to nursing school. Susie became the most important caregiver in Martin's life and would care for him throughout his illness with PSP.
After several years, Martin started another business, Cochran Construction and Conservation. He managed his business for many years, teaching his daughter, Christy; son, Mike; and son-in-law, Kerman, to operate heavy equipment. Mike would later take over the business. Martin not only built farm terraces and roads; he did foundation work for buildings. He took great pride in the work he did for the Lincoln Community Hospital and Nursing Home expansion in Hugo.
His hobbies included Mopar muscle cars, Denver Broncos football, Colorado Rockies baseball, and spending time with his family. Martin was a great father and would drop everything to help his kids. He also enjoyed big projects. He and his daughter, Natalie, remodeled her first home, and had a tradition of dinner together every Sunday. He also loved watching Mike and later, his grandson, Wyatt, play baseball and football in the Hugo and Akron communities. His relationship with Mike became a strong friendship. They loved spending time rebuilding cars together, and their favorite project was rebuilding Mike's first car, a 1972 Plymouth Satellite. Days before Martin's passing, Mike took him for a "ride" doing figure eights in the driveway of their home, eventually blowing out a tire. Martin had a smile the whole time. Near the end, he was comforted by listening to the music of his granddaughter, MaKenzie.
He is preceded in death by his father, Eugene Cochran; mother, Pearl Cochran; brothers, Larry and Rodger; and great nephew, Ronnie Martin Cochran.
Martin is survived by his wife, Susie Cochran of Akron; daughters, Christina (Kerman) Nickel, Natalie Cochran of Lincoln, Nebraska; son Michael (Aliana) Cochran both of Akron; grandchildren, Brody, Makenzie, Kalainey, and Teagan Nickel of Lincoln, Wyatt and Grace Cochran of Akron, and great granddaughter Liliana Donohoe of Lincoln. He is also survived by his brother Ronnie (Gloria) Cochran and many nieces and nephews.
Visitation was held May 24, 2019, from 10:00 a.m. - 11:00 a.m. at the Lincoln County Fair Grounds in Hugo, followed by a funeral service at 11:00 a.m., Lincoln County Fair Grounds in Hugo.
In lieu of flowers, the family requests donations to be made to PSP research at www.psp.org.
Funeral arrangements were under the direction of Brown Funeral Home.