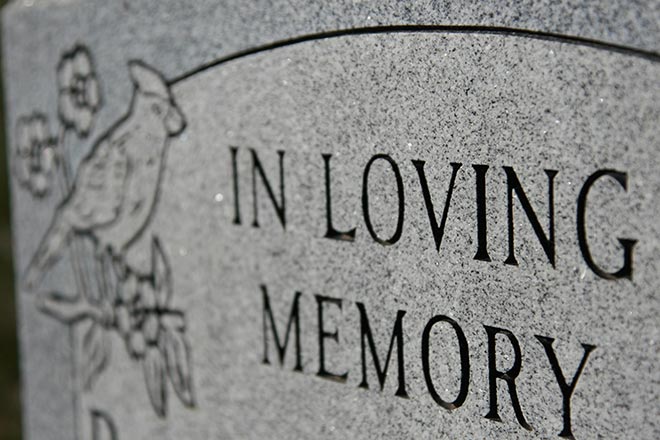 Published
Sunday, May 14, 2023
Paul J. Tesmer was born May 14, 1953, along with his twin brother, Peter B. Tesmer, in Cheyenne Wells. He passed away May 1, 2023 at his home in Cheyenne Wells.
Paul's yard was his pride and joy. Paul spent hours and years working on making it perfect. Each and every piece and pathway had a special meaning or held a special memory for him.
He loved vibrant colors, lights and flags. He was very patriotic.
He gifted so many beautiful pieces to people whom he cared about over the years.
If you stopped in to visit, he could spend hours walking you through his yard, and each path explaining each and every piece and memory and he was so proud.
Then he would take you into the garage and present the amazing bicycles that Pete and Paul poured their heart and souls into. They were very knowledgeable and handy, and loved reading and adding new accessory's to their bikes.
His passion for bikes started at a very young age. Paul, along with his twin, could repair and work on bikes, day and night, and they did for several others in town also
In Paul's younger years, brother Joey took the twins on several road trips and made several fond memories that Paul treasured.
Paul had several jobs over his lifetime. He never minded hard work, and loved to take something dirty or unorganized, or full of weeds, and clean it up and make it beautiful for others to look at.
For many years, Paul spent every day mowing several yards in town. He walked the town with his mower and his gas cans.
Paul's family would like to express a special and sincere thank you to everyone who has touched his life through the years.
A very special thank you to the Wells of Faith Church members for welcoming Paul into their lives, hearts, and congregation.
Paul is survived by his sisters, Danielle (Donna) Burket and Tina Tesmer; nephews, Justin, Joey, and Keaton Tesmer, and several cousins.
He was preceded in death by his father, Joe Tesmer; mother, Josephine Tesmer; and brothers Ralph, Joey, and twin, Pete Tesmer.
Funeral services for Paul Tesmer will be held May 15, 2023, at 11:00 a.m. at the Wells of Faith Church in Cheyenne Wells. Paul's wishes were to be laid at rest with the rest of his family at the Mount Olivet Mausoleum in Wheat Ridge at a later date.
Memorial contributions may be made to the Wells of Faith Church.
Arrangements are under the direction of Brown Funeral Home in Cheyenne Wells.