Image
Obituary - Shirley Barber Byrne
Image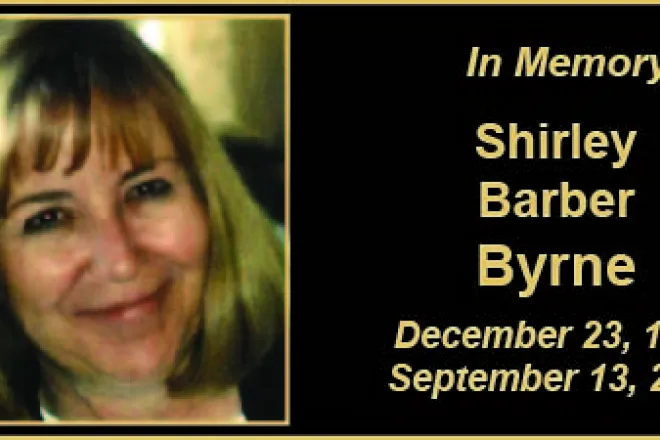 Shirley Barber Byrne was born December 23, 1945, in Eads, the last of three children to Ed and Faye Barber. 
She played both sports and instruments while growing up.
After graduating from Eads High School, she started her working career at the Gates Rubber Company. She ended her career there as the Editor of the Gates Industrial Field publication. While working at Gates, she earned her degree from the University of Colorado, becoming the first woman to get an education leave of absence from Gates to finish her Bachelor of Science in Journalism. 
She later moved on to Honeywell Information Systems where she met the love of her life, Joe Byrne. For the next 48 years, Joe and Shirley traveled extensively. Shirley completed over 200 dives on her travels. 
Shirley passed away the evening of September 13, 2022.
She is survived by her brother, Chuck; sister, Joyce; husband, Joe; as well as many others who loved her. 
In lieu of flowers, please make donations to the American Cancer Society, www.cancer.org.
Memorial service were held September 24, 2022.
Arrangements were under the direction of Horan & McConaty.