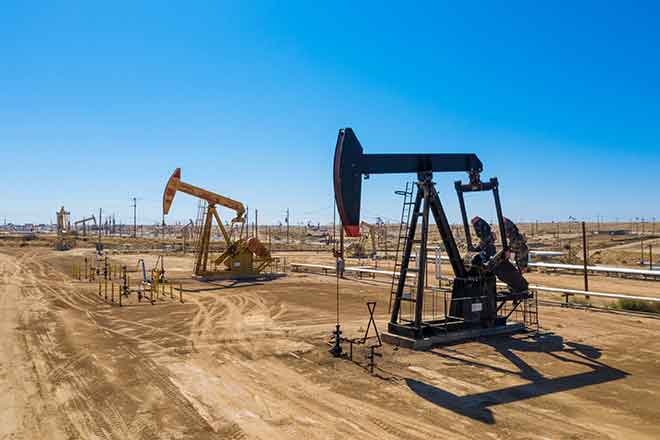 Published
Thursday, July 22, 2021
(The Center Square) - The oil and natural gas industry contributed $46.1 billion to Colorado's gross domestic product and supported more than 340,000 jobs across the state in 2019, according to a new report.
"For decades, the natural gas and oil industry has been a cornerstone of Colorado's economy, and this report underscores the crucial role the industry will play as the state works to rebuild from the devastating impacts of the COVID-19 pandemic," said Lynn Granger, Colorado executive director for the industry group American Petroleum Institute (API).
The report, which was prepared by PricewaterhouseCoopers, found that for every one job created in the industry, nearly four indirect jobs were created. Of the 340,000 total jobs, 69,000 were direct and 271,000 were indirect, the report said, while $34.1 billion in labor income was paid in 2019.
Experts in the field expect natural gas consumption in 2022 to outshine consumption in 2019. One primary reason for this is increased travel as COVID-19 restrictions are slowly lifted.
"As more and more Coloradans return to their normal lives, demand for natural gas and oil has come roaring back, nearing its pre-pandemic heights," Granger said. "Now more than ever, it is incumbent upon policymakers at the local, state and federal levels to support the continued safe and responsible development of Colorado's ample energy resources."
Despite the economic impacts of oil and natural gas, Colorado leaders have taken steps to cut back the state's production. In 2019, Gov. Jared Polis signed Senate Bill 19-181 into law, which reformed the mission of Colorado's oil and gas regulators to put community health and safety first.
Two subsidiaries of Colorado's Department of Public Health and Environment also adopted more stringent rules concerning natural gas production. In December 2019, the Air Quality Control Commission adopted a series of rules that increased the cost of production.
The Water Quality Control Commission also adopted stronger regulations concerning surface and groundwater, waste disposal, and other oil and gas operations.
These changes set a dangerous precedent for Colorado going forward, API President and CEO Mike Sommer warned.
"Every state across the country - both blue states and red states - rely on American energy to fuel each sector of the economy and support millions of U.S. jobs," he said in a statement. "This study reinforces that Colorado's economic outlook is brighter when we are leading the world in energy production, and it serves as a reminder of what's at stake if policymakers restrict access to affordable, reliable energy and make us more dependent on foreign sources."