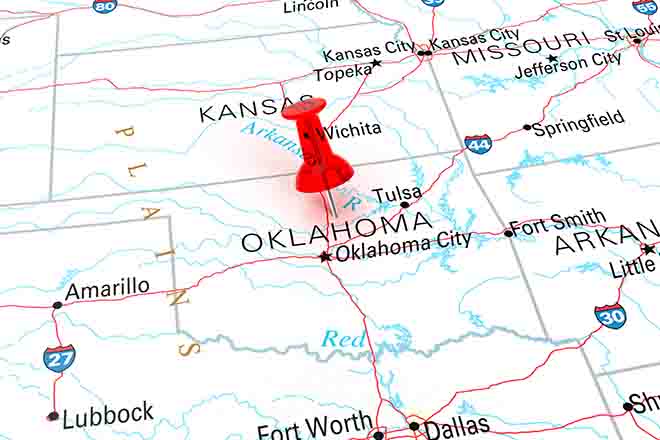 Published
Tuesday, April 18, 2023
(The Center Square) - Oklahoma Governor Kevin Stitt is asking for the resignation of McCurtain County Sheriff Kevin Clardy and three others over comments they made the governor called "abhorrent."
The governor said he would ask the Oklahoma State Bureau of Investigation to determine whether any laws were broken.
The comments were recorded by Chris Willingham, a reporter at the McCurtain Gazette-News, and a transcript was published online.
District 2 Commissioner Mark Jennings is quoted as saying black inmates used to be beaten and taken to a cell. Clardy responded, "Yeah. Well, It's not like that no more."
Jennings responded by saying, "I know. Take them down to Mud Creek and hang them up with a damn rope. But you can't do that anymore. They got more rights than we got."
Clardy, Jennings, and investigator Alicia Manning also discuss hiring someone to kill another person.
"I am both appalled and disheartened to hear of the horrid comments made by officials in McCurtain County," Stitt said in a statement. "There is simply no place for such hateful rhetoric in the state of Oklahoma, especially by those that serve to represent the community through their respective office. I will not stand idly by while this takes place."
Protestors gathered at the McCurtain County Sheriff's office, asking for Clardy's resignation, according to KSLA. As of Monday afternoon, no one had resigned.