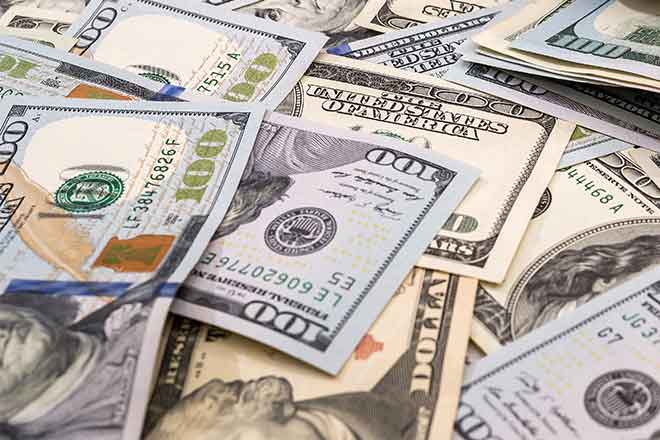 Published
Saturday, June 3, 2023
(The Center Square) - Oklahoma Governor Kevin Stitt said Friday he would let the fiscal year 2024 budget go into law, but he would not sign it.
The governor criticized lawmakers for spending $12.96 billion and relying on one-time revenues to support recurring expenditures that exceed recurring revenues by about $220 million.
"They have also drawn down the State's savings from about $6.2 billion to $4.2 billion," Stitt said in a statement. "Because this approach is neither sustainable nor fiscally wise, I have not signed House Bill 1004x. Nevertheless, subject to objections to the unique process by which the Bill made its way to my desk, the Bill will become law without signature."
The budget included an education package with school choice tax credits and teacher pay raises, a 21.5 percent increase over last year's spending, according to House Appropriations and Budget Chair Rep. Kevin Wallace, R-Wellston, said in a statement after the budget passed. Lawmakers allocated $5.6 billion to education, which accounts for 43 percent of the budget. The next highest spending is for health at $2.3 billion, or 18.2 percent of the budget.
The budget did not eliminate the grocery tax, a move proposed by Stitt before the session. The governor said last week he would consider calling lawmakers back for a special session to consider tax cuts.
"You know, when you think about it, when we have $6 billion in savings and we have $1.2 billion in excess revenue above expenses, you shouldn't just spend all that money," Stitt said. "You should give some of that back to the taxpayer. The fact that we weren't able to get that done, to me, is just unbelievable."
Two Republican lawmakers that voted against the budget are asking for a constitutional amendment to cap legislative appropriations. State Reps. Tom Gann, R-Inola, and Rick West, R-Heavener, said their proposal is in response to the budget.
"We are fiduciaries of taxpayer dollars not investment advisors," Gann said. "Regrettably, lawmakers have demonstrated repeatedly through massive spending increases over recent years that they are unable to resist the temptation. It's time for the people of Oklahoma to intervene with the Legislature."
The special session has not closed and lawmakers could return to Oklahoma City and vote for the resolution. If it passes, voters could decide on the issue next year, according to Gann and West.
Democrats also opposed the budget because of the $700 million in school choice tax credits included.
"The fact that we have so much in savings begs the question as to why there could not have been $200,000 to $300,000 set aside for the Clara Luper Civil Rights Center, when we are helping households that make $75,000 to $250,000 a year to pay for their education expenses for their children that they have chosen to put in private, religious, or home school situations," said Sen. George Young, D-Oklahoma City.