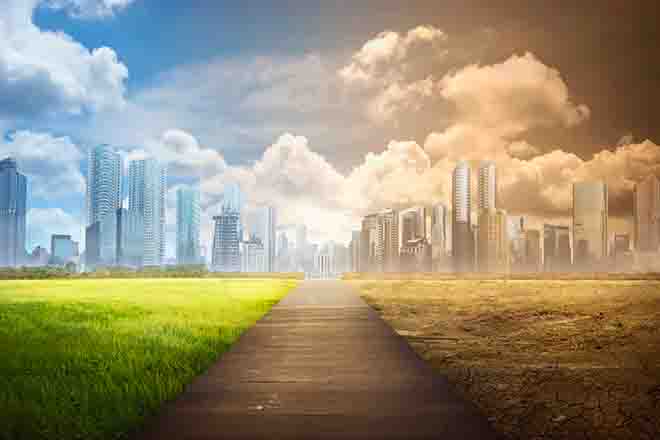 Published
Thursday, April 28, 2022
Eric Galatas
(Colorado News Connection) Smaller or marginal wells account for just six percent of the nation's oil and gas production, but are responsible for half of all methane pollution in the U.S., according to a new report published in the journal Nature Communications.
More than 30,000 marginal wells across Colorado, Utah and Wyoming produce 200,000 tons of methane pollution each year.
Laurie Anderson, Colorado field organizer for Mom's Clean Air Force, said methane is a major driver of climate change because it is 80 times more potent at trapping heat in the atmosphere.
"Here in Colorado, we're seeing increased drought and heat resulting in increased wildfires that threaten our communities, even in the middle of winter," Anderson observed. "Reigning in methane pollution is critical for keeping our planet habitable for our children and grandchildren."
She added it is also a public health issue. Colorado's air quality was recently downgraded from serious to severe by the Environmental Protection Agency (EPA), for ground-level ozone levels far above limits set under the Clean Air Act.
Oil and gas emissions are a major contributor to ozone, especially along the Front Range, which put vulnerable communities, including small children and older adults, at risk.
Industry groups have argued inspections and equipment upgrades needed to prevent waste are too costly for smaller operators.
Jon Goldstein, senior director of regulatory and legislative affairs for the Environmental Defense Fund, countered smaller wells usually are not owned by mom-and-pop operations.
"The vast majority of these wells belong to large, often multinational oil and gas companies that have more than enough capital to invest in these wells," Goldstein argued. "It's just a matter of making sure, through regulations, that they do so."
The study found smaller wells lose enough methane, the primary component of natural gas, to meet the energy needs of more than 3.6 million U.S. homes annually. Colorado recently adopted rules to tackle methane emissions including marginal well sites, and Anderson said the EPA should follow suit.
"Colorado is making great progress on limiting methane pollution, and we need the EPA to follow Colorado's lead," Anderson urged. "By ensuring regular monitoring at all smaller high-polluting and leak-prone wells and upgrading equipment to eliminate leaks."