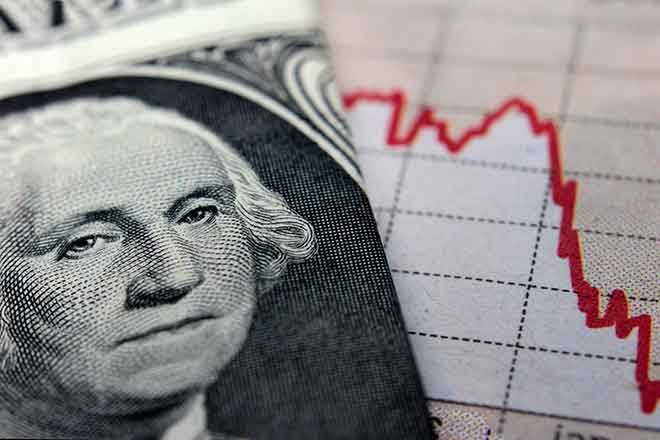 Published
Tuesday, May 12, 2020
(The Center Square) - State economic forecasts released Tuesday anticipate Colorado's 2020 budget shortfall will exceed $3 billion because of the economic recession caused by the response to COVID-19.
The forecasts cite uncertainty surrounding the length of the recession - with the energy and tourism industries being especially hard hit - and how the economy will rebound.
The steep budget shortfall projections are driven by reductions in individual income tax, corporate income tax, and sales tax revenues - which make up the majority of general fund's revenue.
The May forecast from the governor's Office of State Planning and Budgeting (OSPB), released Tuesday, projects a 7.5 percent decrease in general fund revenue for fiscal year 2020-21 - a $3.4 billion deficit. Projections up until June 2022 show a $5.5 billion projected shortfall, OSPB said.
The forecast also projects the state's unemployment rate - which has almost doubled since the March forecast - is "expected to reach double-digits" in April.
"Just as families across Colorado are tightening their belts because of this pandemic, so is our state. I know this is a difficult time for many hardworking people and Coloradans are doing all they can to make ends meet," Gov. Jared Polis said in a statement. "This pandemic is affecting the global economy, and Colorado is not immune to this economic crisis. This is a challenging budgetary environment and everyone is working hard to ensure Colorado remains on the right path. We are all in this together and we will get through it together."
Earlier this month, Polis sent the legislature a sequestration plan outlining $228.7 million in reductions to the current fiscal year budget, while avoiding layoffs or furloughs for state workers.
The Legislative Council Staff's May forecast, also released Tuesday, projects a $3.3 billion budget shortfall for fiscal year 2020-21.
"Colorado will face unique challenges with a higher energy industry concentration relative to most other states, and a stronger reliance on tourism for many leisure and hospitality industries," the Legislative Council Staff forecast said.
The forecast noted that the petroleum industry "rig count for Colorado fell by over 60 percent since the beginning of March, leaving just 8 rigs as of May 1."
Tourism in the state has been "severely affected," OSPB said, with the closure of ski areas and decreased traveler spending due to stay-at-home orders. The OSPB's forecast cited an estimate by the U.S. Travel Association, which found tourism spending in Colorado is down 89 percent compared to last year.
"Colorado is facing what may be the most dire budget situation in our state's history, but I know that we will join together and meet this challenge," Joint Budget Committee Chair Rep. Daneya Esgar, D-Pueblo, said in a statement. "The JBC has been working hard to protect vulnerable Coloradans and soften the impact of these cuts, as we prioritize education and critical health and safety services. We're exploring every possible option for how we can best support our state's recovery, but it's critically important that Congress provide additional aid if we are to minimize the impact of these cuts on our schools and essential services."