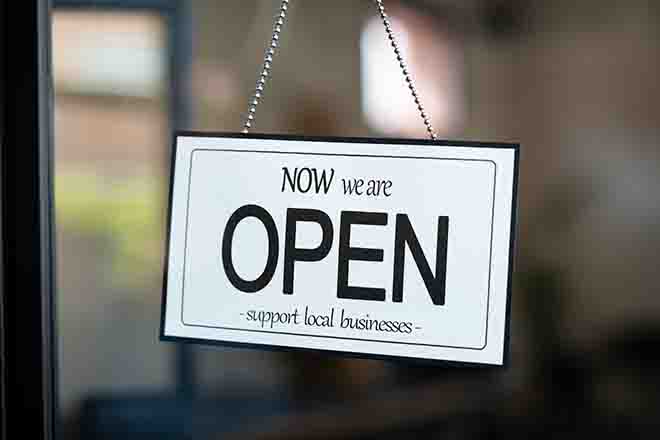 Published
Wednesday, May 11, 2022
(The Center Square) - The Colorado Senate Tuesday gave its final approval for a bill that seeks to reduce most business filing fees to $1.
House Bill 22-1101 directs the state treasurer to transfer more than $16.7 million from the general fund to the secretary of state's office to pay for the fee reduction. It would only apply to fees levied during the 2022-2023 fiscal year, according to the bill.
The legislation now heads back to the House of Representatives for concurrence of Senate amendments. The General Assembly is expected to adjourn sine die Wednesday.
"Colorado's small businesses are the backbone of our economy, and we need to do all that we can to help them bounce back from the effects of the pandemic and move forward," Sen. Brittany Pettersen, D-Lakewood, one of the bill's prime sponsors, said in a statement.
"Reducing business filing fees will make it easier and cheaper for Coloradans to start a business, which will help us continue to power our economic recovery and help Colorado thrive," she continued.
Colorado small businesses were significantly impacted during the COVID-19 pandemic. After the first year, more than 38 percent of the state's small businesses remained closed, according to an online data tracker from Harvard University. By year two, industry groups said more businesses had reopened but the twin risks of inflation and high gas prices have wreaked havoc on the state's economy.
According to the latest consumer price data, inflation in the Denver metro area reached 9.1 percent year-over-year in March. That total is 0.6 percent higher than the national average of 8.5 percent, the data shows.
The average price of a gallon of unleaded gasoline reached more than $4.10 in Colorado as of Tuesday, according to the American Automotive Association. That's more than $1 per gallon more expensive than it was in May 2021.
In response, lawmakers have passed bills to allow businesses to retain more of their sales tax monies and prohibit local jurisdictions from charging duplicative business fees.
Sen. Chris Kolker, D-Centennial, another sponsor of HB-1001, said the new bill will "build on that progress" as businesses continue to recover economically.
"Our small businesses were hit hard during the pandemic, which is why we're continuing our efforts to alleviate the financial pressure they have felt for over the last two years," he said. "This bill will put money directly back in their pockets."