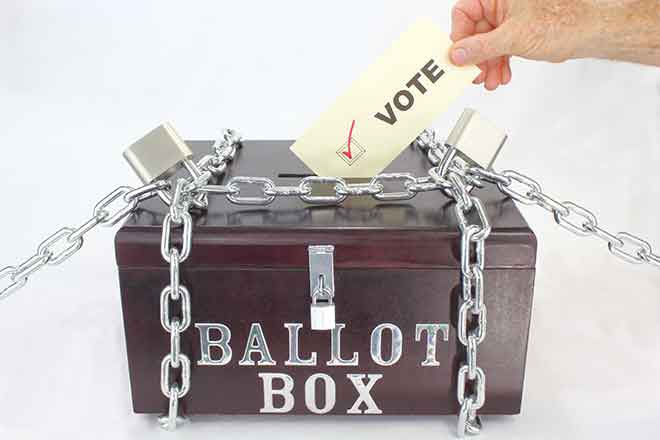 Published
Saturday, October 16, 2021
Robert Davis | The Center Square contributor
(The Center Square) - Colorado Governor Jared Polis has signed an executive order activating up to nine members of the state's National Guard cyber defense team to support the secretary of state's office ahead of the November election.
The members of the National Guard's Defensive Cyber Operations Element will help train and assist with cybersecurity efforts from October 16 through November 4, the governor's office said in the announcement.
Colorado's coordinated election will be November 2.
"Even with such security features, online voter registration systems could provide an avenue for cyber actors to gain unlawful access to voter registration databases," the executive order reads.
"Outside of Colorado, voter registration databases have been compromised by cyber actors hacking into various systems. While cyber actors are unable to modify voter records, breaches could result in the release of voters' personally identifiable information. The exposure of voters' personally identifiable information does not threaten the integrity of our State elections, but could undermine public confidence in the system and suppress voter registration," it continues.
The executive order comes on the heels of a lawsuit by Secretary of State Jena Griswold to remove Mesa County Clerk and Recorder Tina Peters as the designated election official in Mesa County.
In the lawsuit, Peters is accused of granting a non-employee access to a "trusted build" event where Mesa County's election software was manually updated. During that event, it's alleged that the non-employee took pictures of passwords used by election machines in the county and posted them on social media.
Griswold ordered Mesa County to replace 41 of its voting machines in August, which cost taxpayers more than $90,000.
A Mesa County district court judge recently barred Peters from serving in the post because she and other county employees "committed a breach and neglect of duty and other wrongful acts."
The judge appointed former Secretary of State Wayne Williams to replace Peters as the designated election official and Mesa County Treasurer Sheila Reiner to serve as the county election supervisor.