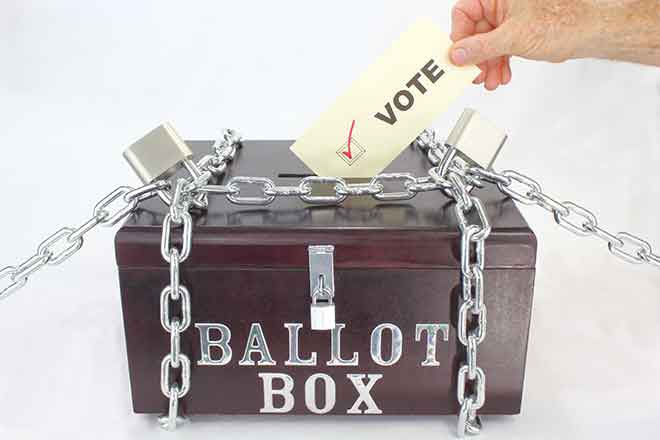 Published
Friday, October 15, 2021
(The Center Square) - A district court judge has barred Mesa County Clerk Tina Peters from overseeing the November election, saying she and other county election employees "committed a breach and neglect of duty and other wrongful acts."
The ruling is the culmination of a months-long push by Secretary of State Jena Griswold to remove Peters from her post for allegedly compromising the Mesa County election system. Under state law, Griswold doesn't have the power to act unilaterally to remove an election official and must rely on the court system for removal.
Mesa County District Court Judge Valerie Robison also gave approval for former Secretary of State Wayne Williams to take Peters' place as Mesa County's designated election official and county Treasurer Sheila Reiner to serve as the county election supervisor.
"The Court finds that Peters and [Deputy Clerk Belinda Knisley] breached their duties by failing to follow the rules and orders of the Secretary and the Code, neglected their duties by failing to take adequate precautions to protect confidential information, and committed wrongful acts by being untruthful," the ruling reads.
The lawsuit was filed in August after an investigation by Griswold's office uncovered irregularities in Mesa County's election system. Several components of Mesa County's election system were also posted on social media websites, including images that appeared to show the passwords specific to the individual hardware station.
The secretary of state's office further alleged that Peters allowed a non-employee named Gerald Wood into a "trusted build" event - where the voting systems software is manually updated because the machines have no internet connection.
During the investigation, Griswold requested documented evidence that all security protocols were followed on the day of the trusted build event. Peters failed to produce the required evidence, according to the ruling.
Because of the irregularities, Griswold ordered Mesa County to replace all 41 of its voting machines ahead of the November election, a task which cost Mesa County taxpayers more than $90,000 to perform.
Judge Robison said in the ruling that neither party disputed the facts of the case.
"Clerk Peters seriously compromised the security of Mesa County's voting system," Griswold said in a statement. "The Court's decision today bars Peters from further threatening the integrity of Mesa's elections and ensures Mesa County residents have the secure and accessible election they deserve."