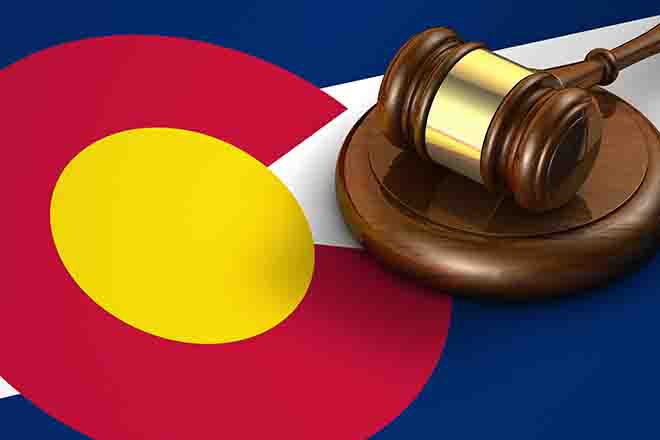 Published
Saturday, September 25, 2021
(The Center Square) - Colorado Secretary of State Jena Griswold filed the initial brief in her lawsuit to remove Mesa County Clerk Tina Peters from the upcoming election for allegedly compromising the security of the county's voting system.
In the brief filed Wednesday with the Mesa County District Court, Griswold argues that Peters and her deputy clerk "deliberately violated the Secretary of State's Election Rules and supervisory directives issued pursuant to the Election Code that were designed to ensure the county's voting machines are secure."
The lawsuit stems from an incident on May 25 in which two images of the county's Dominion voting system hardware were leaked.
Former Secretary of State Wayne Williams was appointed in Peters' place to be the designated election official in Mesa County, and Treasurer Sheila Reiner will also oversee the November election alongside a three-member election oversight committee.
Griswold also required Mesa County commissioners to replace all 41 Dominion voting machines.
Peters explained her side of the story in an interview with KKCO where she said the records in question "were destroyed by the Secretary of State and the vendor."
Peters hand-delivered a report last week on the matter to the Mesa County Board of Commissioners. However, the board has not yet made the document publicly available, KREX reported.
Griswold's brief disputes Peters' claims made in the report, particularly that election records were destroyed.
"Peters' final counterclaim boldly alleges that the Secretary of State is responsible for the destruction of election records," it said. "There is nothing further from the truth."
It also cites the state election code which requires certain documents such as "accounting forms, certificates of registration, and pollbooks" for up to 25 months after an election. The brief alleges that none of the required documents were contained in Peters' report.
"There is not a single allegation in the counterclaims or anything in the 'report' attached to the counterclaims showing that any such record was destroyed during the trusted build, or that any record similar in kind to those listed in the statute was destroyed," the brief says.