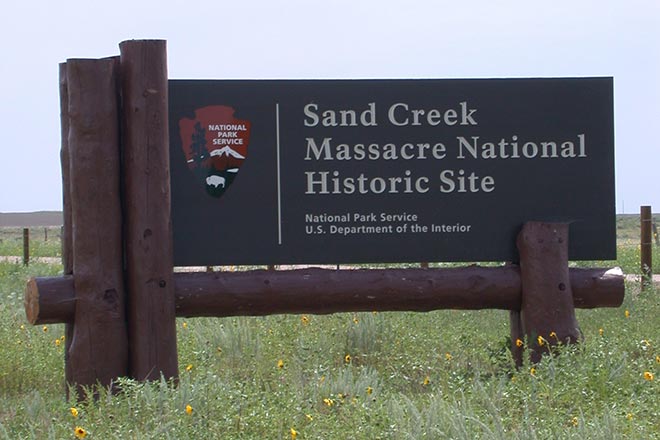 Published
Wednesday, February 3, 2021
Due to Kiowa County's changing COVID-19 level from orange to yellow, the Sand Creek Massacre National Historic Site will resume normal operations starting Thursday, February 4.
There will be COVID-19 safety protocols in place, which include
limiting one person at a time inside the Visitor Contact Station (located north of Brandon)
one group at a time inside the Visitor and Education Center (located on Maine Street in Eads).
visitors to any NPS facilities must wear a mask/face covering.
Operation hours for both locations:
Visitor Contact Station (55411 County Road W; Eads, CO 81036)
Open: Thursday to Monday from 9:00 a.m. to 4:00 p.m.
Closed: Tuesday & Wednesday
Visitor & Education Center (1301 Maine Street; Eads, CO 81036)
Open: Tuesday to Saturday from 9:00 a.m. to 4:00 p.m.
Closed: Sunday & Monday