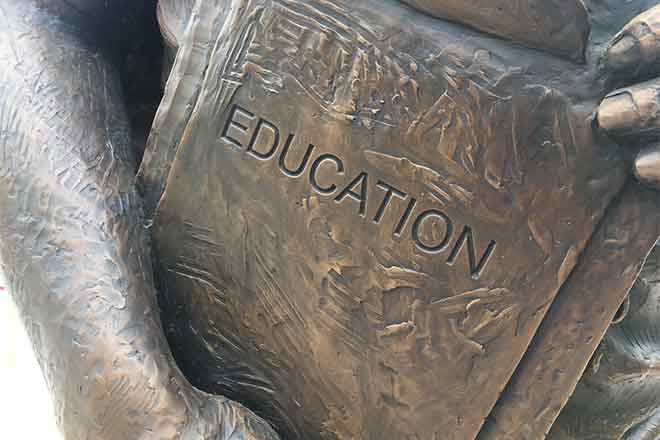 Published
Wednesday, March 17, 2021
(The Center Square) - Colorado Governor Jared Polis signed a bill on Monday to ensure Colorado's school districts do not see reduced public financing because of the pandemic.
Senate Bill 21-053 requires state lawmakers to provide the same levels of per-pupil funding to public and charter schools this year as they received in 2020.
The legislation is expected to cost taxpayers $85.7 million, according to its fiscal note. That total includes an appropriation of $40.9 million from the general fund and an additional appropriation of $19.8 million to mitigate COVID-19 impacts.
Another $25 million is appropriated to the rural schools' cash fund, an account that disperses money to rural school districts.
SB-053 was sponsored by Sens. Dominic Moreno, D-Commerce City, and Rachel Zenzinger, D-Arvada, and Reps. Julie McCluskie, D-Dillon, and Barbara McLachlan, D-Durango.
"This bill will send the money right out, and our school districts have already built their budgets based on this money," Polis said during the live-streamed bill signing.
Zenzinger credited the work of the Colorado Rural School Alliance, a nonprofit education advocacy firm, for showing lawmakers how tough the pandemic has been on the state's teachers.
"It really painted a clear picture for me about the need for this bill," Zenzinger said.
"Times are tough right now. And, I think it's really important that we're doing everything we can to support our educators, our districts, and our students," she added.
McCluskie described the bill as a way of shifting how school funding in Colorado has traditionally worked. The state constitution requires public funding of education, and the amount of money school districts receive is tied to state property tax valuations.
After 2020's total property tax assessment came back lower than expected, McCluskie said the General Assembly got to work to figure out how to ensure schools were not hurt by the pandemic.
"Now's the time to be innovative and creative with our solutions. This means figuring out how to provide funding for our impoverished communities, our communities of color, and those adversely affected by the pandemic," she said.
The law sunsets on July 1, 2022.