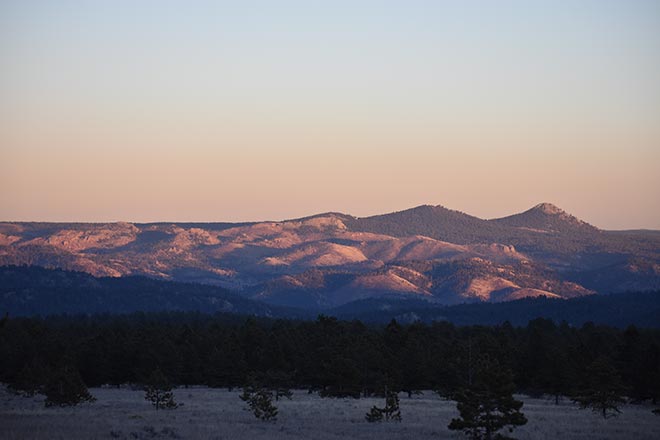 Published
Monday, February 27, 2023
(Colorado News Connection) Communities of color in Colorado and across the West strongly support conservation policies, including protecting water supplies and transitioning to clean energy - according to the new "Conservation in the West" survey conducted by Colorado College.
Maite Arce - president and CEO of the Hispanic Access Foundation - said people of color, who are disproportionately impacted by air and water pollution, understand that conservation is linked to health outcomes, jobs and social justice.
"Latino, Black and indigenous voters in the West are not only passionate about the outdoors," said Arce, "they care about protecting our environment and about issues like climate change, pollution, and the impact of oil and gas drilling."
Nearly nine in ten people of color surveyed say oil and gas companies should be required to update equipment to prevent the release of methane and other air pollution.
Seventy-seven percent support transitioning to 100 percent clean, renewable energy sources such as solar and wind. A strong majority expressed concerns about threats to drinking water, drought and Colorado River water shortages.
More than eight in ten people of color support financial incentives to replace lawns with water-saving landscaping, and say new residential developments should not be approved unless there are adequate water supplies.
Most people surveyed were not aware that 80 percent of Colorado River water goes to agriculture, and pollster Dave Metz - research partner and president of the firm FM3 - said more can be done to educate voters.
"Given how critical public concern is about water shortages," said Metz, "understanding how water is currently used is helpful in making decisions about what policies we need to enact to ensure that we have sustainable supplies for all of these sectors moving forward."
Communities of color are three times more likely to live in places considered nature deprived than their white counterparts, and 80 percent of those surveyed say it's important to conserve natural areas that connect lower income and communities of color to the outdoors.
"Nature is supposed to be a great equalizer," said Arce. "In reality, however, American society distributes nature's benefits, and the effects of its destruction and decline, unequally by race, income and age."