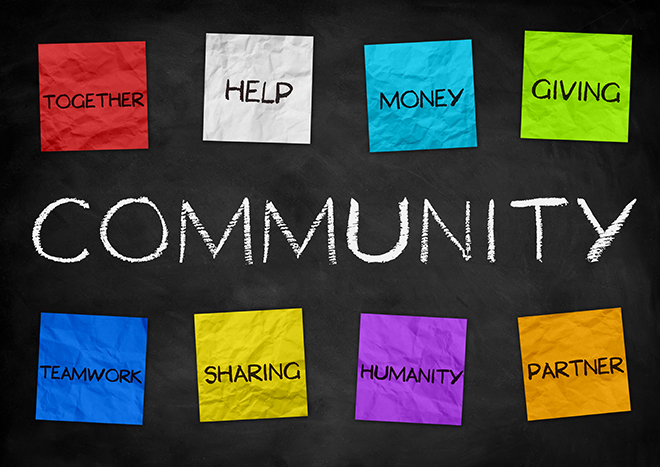 Published
Saturday, August 26, 2017
National Preparedness Month (NPM) concludes this week. The Colorado Division of Homeland Security and Emergency Management hopes you will be inspired to get involved and become a part of something larger. Year round, millions of community members participate in America's PrepareAthon, building the national momentum of preparedness. But twice a year, a national day of action, called National PrepareAthon! Day, focuses attention on the importance of creating a more resilient Nation by bringing together stakeholders, communities, and individuals to take preparedness action. In the fall, National PrepareAthon! Day takes place on September 30 in conjunction with NPM.
All month long we have discussed the importance of making a plan for you and your family, helping your neighbors and your community and practicing and building out your plans. This Friday is National PrepareAthon Day and gives you a chance to be a part of something larger. Organize your friends and neighbors to have a PrepareAthon party or gathering where you can exchange ideas on your personal emergency kits, family communication plans or even evacuation plans if your neighborhood were to be evacuated and you were not home. Can you rely on a neighbor to grab your go kit or the important documents in your home if you received the notification to evacuate and you were away from the area?
Community Preparedness: The Facts
Research on preparedness shows that people who believe themselves "prepared" for disasters often are not as prepared as they think. Forty percent of survey respondents did not have household plans, 80 percent had not conducted home evacuation drills, and nearly 60 percent did not know their community's evacuation routes.
Nearly 20 percent of survey respondents reported having a disability that would affect their capacity to respond to an emergency situation, but shockingly only one out of four of them had made arrangements specific to their disability to help them respond safely in the event of an emergency.
Our nation's emergency managers, firefighters, law enforcement officers, EMT/paramedics, and other emergency responders do an incredible job of keeping us safe, but they cannot do it alone. We must all embrace our individual responsibility to be prepared - in doing so, we contribute to the safety and security of the nation as well.
Becoming more prepared in case of an emergency is easier than you might think. Whether it is your home, your neighborhood, your place of business, or your school, you can take a few simple steps to prepare your community. While no two projects will be the same, successful projects will share a few common practices. We encourage you to incorporate the following elements into your service project:
Create a team with your friends and neighbors to share the effort
Set outcome-based goals and track your progress to those goals
Celebrate your successes together
Many community-based organizations do not have enough capacity to manage a large number of volunteers, so they need you to organize yourself in coordination with them.
Prepare Now
We should all take action to prepare now, when things are calm. Trying to prepare during a disaster or emergency situation is not only stressful, but you can forget things and may risk losing what is most important to you. We are all able to help first responders in our community in some way and we can be better informed on what to do during an emergency or when disaster strikes. Do not forget, the goal of NPM is to increase the overall number of individuals, families, and communities that engage in preparedness actions at home, work, business, school, and place of worship.
Resources