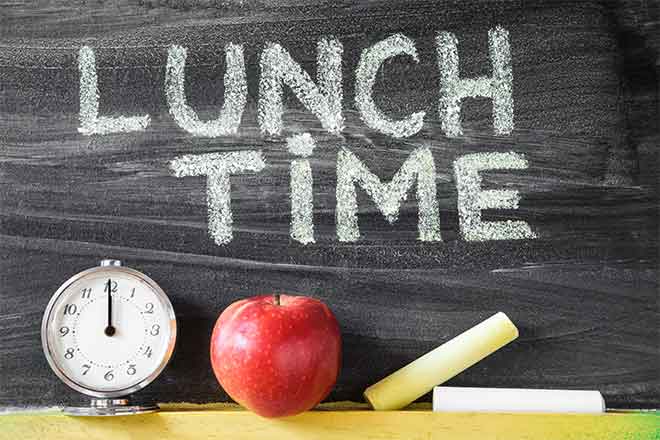 Published
Monday, November 7, 2022
(Colorado News Connection) Proposition FF on Colorado's November ballot aims to ensure all students can access healthy, nutritious food at school, at no cost to families.
Kevin Mitchell, organizing manager for Food to Power, a group working to create a healthy, equitable food system in the Colorado Springs area, said for many of the low-income families he works with, school meals are frequently the only meals children get in a day. He explained he supports Proposition FF because it gives kids a better chance to thrive in school, and later in life.
"It allows kids to not have to worry about meals in school, so they can function and be able to focus on learning," Mitchel pointed out.
Proposition FF is a bipartisan initiative referred to the ballot by Colorado lawmakers in the last session. It would be paid for by reducing tax deductions for Coloradans who make $300,000 a year or more, the top 5 percent of earners. Critics have pointed out free and reduced-price meal programs already exist. For example, a family of four earning less than $51,000 per year already qualifies for U.S. Department of Agriculture-backed school meal assistance.
According to the group Hunger Free Colorado, Proposition FF would bridge the gap for 60,000 children from low-income families who earn too much to qualify for the existing program, but still struggle to fill up lunchboxes every day.
Mitchell noted making school meals free for all students also will reduce the harmful stigma many face for being the "poor kid" in lunch lines.
"It opens up the child to being bullied, or made fun of, humiliated," Mitchell observed. "The stigma breaks down the child's confidence and esteem, and those are two things you definitely need when you're going through school. School is tough enough."
Proposition FF includes grants school districts can use to purchase locally produced food, which Mitchell noted will help support local farmers and strengthen regional food systems.
Mitchell sees Proposition FF as an opportunity for Coloradans to make sure all Colorado children have the fuel they need to get through the school day.
"It's in our power to stand up for them and to ensure they have the best possible tools needed to succeed," Mitchell asserted. "You cannot succeed without being nourished. Nobody can."