Image
Quinnipiac University poll: Texas is a toss-up
(The Center Square) – Thirteen days before Election Day, President Donald Trump and former Vice President Joe Biden are deadlocked in Texas, according to new poll released Wednesday by Quinnipiac University, each seeing 47 support from respondents.
"Biden and Trump find themselves in a Texas stand-off, setting the stage for a bare knuckle battle for 38 electoral votes," Quinnipiac University polling analyst Tim Malloy said in a news release accompanying the results.
Biden has solid strength from mail-in and early voters, the poll found. Democrats have pushed for mail-in ballot expansion, which has resulted in several lawsuits, some of which are before the Texas Supreme Court. Several Democratic officials also have been arrested and charged for mail ballot fraud this year. Others have been accused of voter fraud in affidavits filed with the Texas Supreme Court.
Gov. Greg Abbott, a Republican, who extended early voting by one week, was also sued for changing election law, a change only the legislature can make, plaintiffs argue.
Image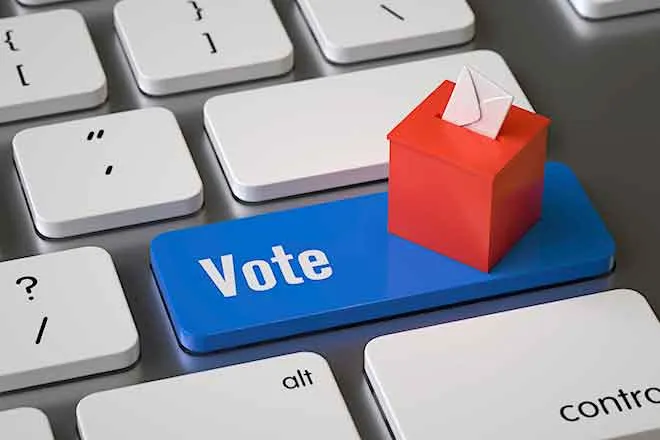 Among registered voters, 63 percent voting by mail and 48 percent of early voters said they're supporting Biden.
Trump holds solid support among those who say they will vote on Election Day: 62 percent said they will support Trump on Nov. 3.
Among likely voters polled, 69 percent said they have cast or plan to cast their ballot at an early voting location; 18 percent said they plan to vote in person on Election Day; 12 percent said they have voted or plan to vote by mail or absentee ballot.
Biden has a mixed favorability rating, the poll found, 44 percent favorable compared to 46 percent unfavorable. Trump's favorable rating was slightly higher: 48 percent favorable compared to 47 percent unfavorable.
Incumbent Republican U.S. Senator John Cornyn continues to lead Democrat M.J. Hegar, the poll found, but not by much. With 7 percent undecided, Cornyn's lead was 49 to 43 percent.
"While Cornyn maintains a lead, there are still two weeks to go, and you can't count Hegar out," Malloy said.
As of Oct. 20, 5,315,655 Texans have voted according to the U.S. Elections Project, representing 59.2 percent of total turnout in 2016.
Of them, 4,617,056 have voted in person and 698,599 have voted through returned mail ballots.