Image
Record heat after wet spring elevates Colorado wildfire risk
(Colorado Newsline) An unusually cool and rainy spring has given way to record-high summer temperatures in parts of Colorado — a trend that has state and federal officials concerned about elevated wildfire risks in the coming weeks and months.
Wet conditions through the first half of 2023 have so far kept major wildfires in Colorado to a minimum. The Spring Creek Fire, which has burned an estimated 3,256 acres near Parachute, is the state's only fire this year to exceed 1,000 acres in size. But as hotter, drier weather persists, fire officials expect that to change.
Image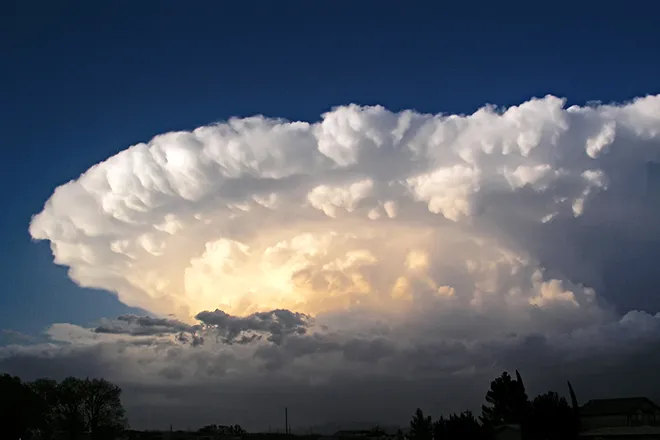 "We had a record-setting, in a lot of areas, year for snowpack and moisture, and a very wet spring, but that unfortunately is drying out," Mike Morgan, director of the Colorado Division of Fire Prevention and Control, told state lawmakers in a committee hearing Tuesday. "We're starting to see a rapid increase in fire starts and growth in the western part of the state, and we anticipate seeing more of that."
For the first time since 2019 and just the third time in the last 20 years, Colorado was declared 100% drought-free earlier this month by the U.S. Drought Monitor, but meteorologists warned that amid intensifying summer heat, that status could be short-lived. Long-term climate projections for the western U.S. anticipate increasingly dry conditions driven in large part by rising global temperatures.
Image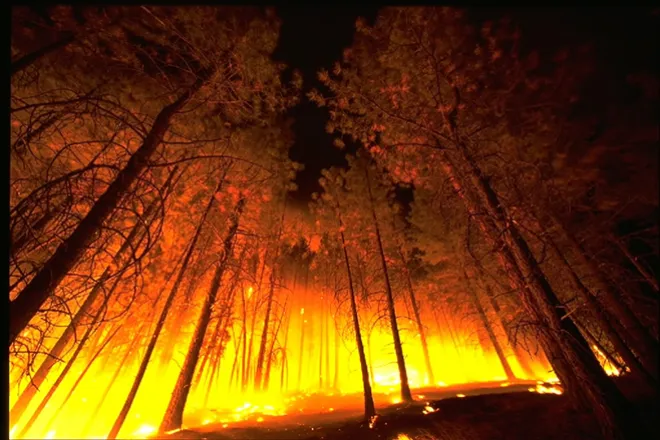 A season or two with heavy precipitation doesn't mean as much as it used to, climatologists say. Morgan noted that Colorado's drought-stricken forests, full of trees killed over the last several decades by pine beetle infestations, provide "dead fuels" for wildfires regardless of recent precipitation levels. And the growth of smaller vegetation in a wet spring like the one Colorado experienced this year can actually increase fire risk if rainy conditions don't continue.
"The lighter fuels, the grasses, those types of things — when we have really wet years, those grow very, very rapidly, and they get chest-high," Morgan said. "And then if we don't get our monsoonal moisture to keep them green and alive, then we end up (with) dead fuels."
Image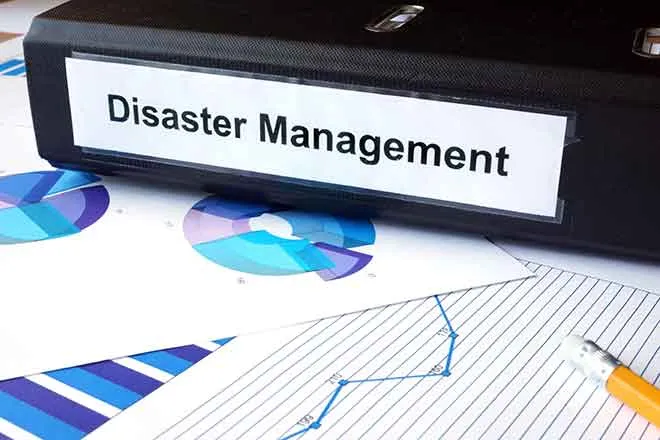 In recent weeks, a historic heat dome has settled over the southwestern U.S., with impacts extending into Colorado. Temperatures in Grand Junction hit an all-time record high of 107 degrees Fahrenheit on Monday, with other record or near-record daily highs recorded in other parts of the state.
In a separate briefing Tuesday, federal forecasters with the National Interagency Fire Center said that uncertainty remains about how much moisture the monsoon season will bring, and when. The agency is predicting "above normal" risk for significant wildfires for southwestern Colorado in August.
"Given the extended period of hotter-than-normal temperatures that we've been having, even normal rainfall amounts may not be enough to quench the thirst of the atmosphere," said Nikolai Reimer, a meteorologist with the NIFC's Rocky Mountain Area division. "While the monsoon may be setting up, it may not be as consistent or as wet as the past few years."
Colorado Newsline is part of States Newsroom, a network of news bureaus supported by grants and a coalition of donors as a 501c(3) public charity. Colorado Newsline maintains editorial independence. Contact Editor Quentin Young for questions: info@coloradonewsline.com. Follow Colorado Newsline on Facebook and Twitter.