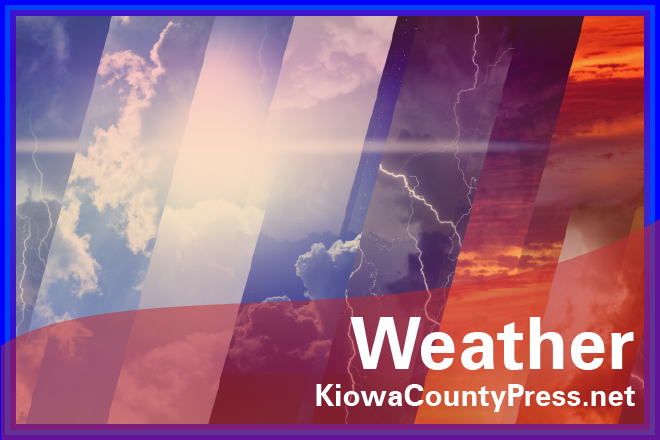 Published
Sunday, November 26, 2017
Temperature records may fall across Colorado Sunday and Monday, though more seasonal temperatures are expected by mid-week.
Eastern Plains
Sunday will be mostly dry with temperatures reaching the low to mid-70s. Monday will be more of the same as temperatures pick up a few degrees. Springfield will have a change to reach the low 80s - as much as 30 degrees above normal for this time of year. Gusty winds and low humidity will increase the first danger; however, a fire weather watch is not yet in effect.
Change sets in Tuesday as the daytime highs shed 20-25 degrees compared to Monday. Three storm systems are expected to cross the area over the course of the week, with the first setting in Monday night into Tuesday.
Tuesday's system is short on moisture, so cooler temperatures will be the main impact, though some showers are possible south of Highway 50.
Another system makes an appearance later in the day Wednesday, continuing the cooler trend.
For the coming weekend, models vary, however there is potential for a wetter storm system to move into the area. Check back for updates.
West Slope
Look for a few high clouds throughout the day into Sunday evening, with daytime highs reaching the mid-60s. Near-record temperatures are possible. Monday will be similar, though gusty wind out of the southwest is expected.
A fast-moving system enters the area Monday night, with the potential to leave some precipitation in the form of rain and snow. The system moves out by Tuesday afternoon, with highs expected to be 10-15 degrees cooler.
Temperatures will remain in the 50s Wednesday. Another system is on track to move in late Wednesday into early Thursday, with another following early next week.
Weather information updated throughout the day is available at http://KiowaCountyPress.net/weather
Temperature Forecast - November 12 - 15

Sunday

Monday

Tuesday

Wednesday

City

High

Low

High

Low

High

Low

High

Low

Eads

74

33

77

34

49

23

56

27

Springfield

74

37

81

36

46

25

59

48

Trinidad

73

41

76

34

45

27

60

27

Limon

74

32

77

29

46

22

55

22

Sterling

71

32

74

30

49

23

56

23

Fort Morgan

71

33

74

30

49

24

55

22

Craig

61

34

59

25

44

24

47

19

Grand Junction

65

36

64

31

52

28

54

25

Montrose

66

39

67

32

51

27

55

23

Cortez

64

36

64

30

54

27

54

24