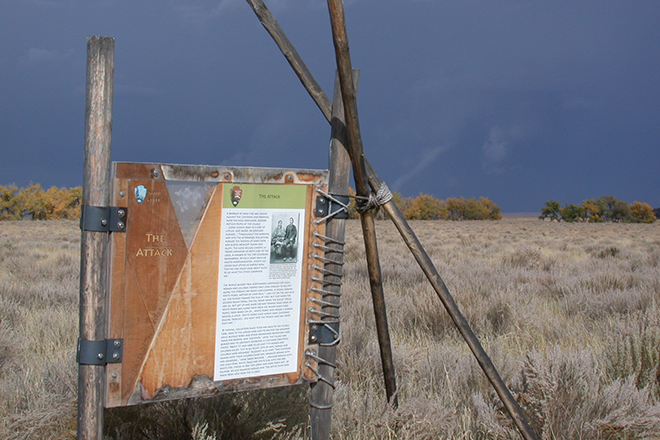 Published
Tuesday, February 26, 2019
Highly respected Sand Creek Massacre descendant Eugene Ridgely, Jr., will be at the Crow-Luther Cultural Events Center in Eads to present "Arapaho History and Culture Past and Present" as part of the continuing Sand Creek speaker series.
The free presentation is set for February 28, beginning at 6:00 p.m.
Ridgely is a member of the Northern Arapaho Tribe located in Ethete, Wyoming. His Northern Arapaho name, Nii'eihii No'oteihi, means Powerful Eagle. Ridgely has a BA in education and has developed educational curriculum in the Arapaho language as well as cultural sensitivity programs.
As a lifelong artist, Ridgely was inspired by the artwork of his father, Eugene Ridgely Sr. Ridgely has been producing art professionally since the 1980s. His artwork has been exhibited in galleries nationwide.
This presentation is part of an educational series hosted by Sand Creek Massacre NHS on Native and Non-Native American perspectives of history. This series of speakers/educators is scheduled through mid-2019 to present sessions that will address American history, tribal histories, and American Indian Law.