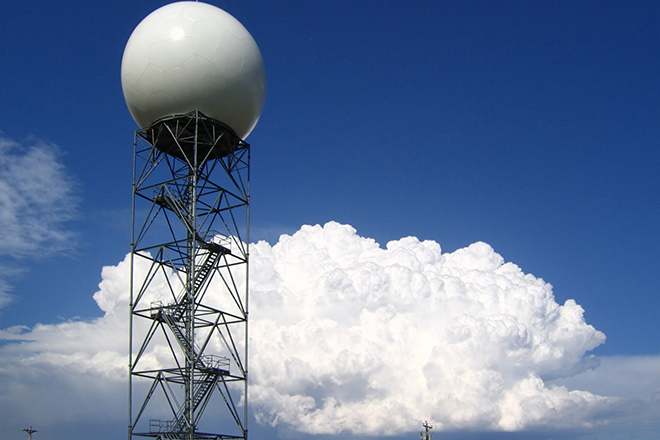 Published
Wednesday, September 1, 2021
Despite losing considerable wind intensity following its landfall in Mexico this past weekend, Nora will still make its presence felt in the southwestern United States this week. AccuWeather forecasters expect the tropical rainstorm to unleash heavy rain over the drought-laden region and raise the risk of flash flooding.
Moisture from the former hurricane is expected to surge over Arizona, New Mexico, Utah and Colorado into Thursday. Across far southeastern California, the risk of locally heavy rainfall will be limited to through Tuesday night.
"This surge of moisture will lead to tropical downpours and the threat of flash flooding," AccuWeather Senior Meteorologist and western U.S. expert Brian Thompson said. Mudslides are also possible, especially in burn scar areas.
Flash flood watches have been posted for places such as Palm Springs, California, and Phoenix, Tucson and Flagstaff, Arizona, ahead of the soaking rainfall.
Rainfall rates could reach as high as 1-2 inches per hour in the heaviest downpours, leading to rapid runoff into arroyos (dry stream beds) and poor drainage areas.
Forecasters urge motorists to use extreme caution on the roadways as some routes could be flooded and blocked by swift-moving water. Drivers should never attempt to drive through floodwaters, as the water is likely deeper than it appears and the roadway underneath could be compromised.
Even in the absence of flooding, travel on sections of interstates 8, 10, 15, 17, 40 and 70 is likely to be slowed due to reduced visibility. Flights into and out of Phoenix could be delayed.
"Las Vegas will be on the cusp of some of these showers and storms. While there can be a downpour or two around from Tuesday night into Wednesday, it looks like the bulk of the action will stay off to the east," Thompson said.
Thompson noted that the surge of tropical moisture may be particularly noticeable and perhaps historic farther to the north.
Precipitable water, or a measure of the amount of moisture available in the atmosphere, is one of the indices meteorologists look at to determine the potential for heavy rainfall and how anomalous a rain event could be for a particular region. Forecasters expect precipitable water values for this event to be unusually high, given how much tropical moisture is in play.
"The record values for precipitable water in Grand Junction, Colorado, in early September are generally between 1.1 and 1.3 inches, very close to what is being forecast. The average is about half of that," Thompson said.
Much of the Four Corners region has experienced above-normal rainfall since the start of the monsoon, which has helped to significantly cut into the ongoing drought. Still, severe to extreme drought conditions remain prevalent for much of the area. Any non-flooding rainfall this week will prove beneficial in continuing to ease drought conditions.
"It's worth noting that this is not the first time a storm named Nora has impacted the Southwest. The 1997 version of Nora brought heavy downpours to parts of Southern California and Arizona. The Harquahala Mountains recorded 12.01 inches of rain, one of the highest rainfall amounts from a tropical system ever recorded in Arizona," Thompson said.
"Meanwhile, not too far to the east, there was less of a tenth of an inch of rain in Phoenix. We will likely see drastic differences in rainfall from this iteration of Nora as well," Thompson said.
Prior to and during its trek into the Southwest, Tropical Rainstorm Nora will continue to produce showers and heavy thunderstorms with a risk of flash flooding and mudslides across northwestern Mexico.
Nora turned deadly in the country on Sunday when a teenager from Spain died after a hotel partially collapsed in Puerto Vallarta amid severe flooding, The Associated Press reported. In addition, seven people were listed as missing -- six fishermen and one woman who went missing after her car was swept away, and two people were injured in a landslide. At least 500 homes sustained flood damage.
Nora was a Category 1 hurricane (maximum sustained winds of 74-95 mph, or 119-153 km/h) when it made landfall on the western part of the Mexican state of Jalisco Saturday evening. The storm hugged the coast of Mexico into Monday, losing wind intensity as it interacted with the rugged terrain just to the east.
There are no tropical threats in the wake of Nora across the eastern Pacific Ocean.
Meanwhile, farther east in the United States, Ida will continue to spread heavy rain across the South and into the Northeast, unleashing flooding and even some isolated tornadoes in the process.