Image
Report: Climate change to cost Montana jobs, hundreds of millions of dollars
(Big Sky Connection) A new scientific report from a wildlife conservation group details the potential impacts of climate change on Montana jobs and the environment. For the first time, the report combines state and national climate-assessment data.
The report, released by the Montana Wildlife Federation and based on what it called the best available science, predicted an annual loss of 8,800 outdoor recreation jobs and a $263 million economic impact in lost wages by mid-century because of the effects of climate change.
Image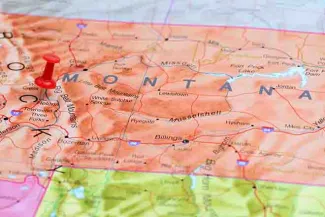 Federation executive director Frank Szollosi said the effects will be felt most strongly in Montana's iconic national parks.
"Glacier and Yellowstone accounting for about 43 percent of the total job impacts and 41 percent of the total labor income losses," he said. "Montana's hunters, anglers and outdoor enthusiasts, we're the first to witness the changing climate's tangible effects."
The report said the average temperature in Montana is projected to rise at least 6 degrees by mid-century. August would see the biggest warmup. 
Image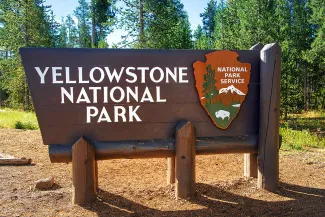 The report based its findings on a combination of state and national climate-assessment data, allowing researchers to dig deeper into the science. Donovan Power, a research scientist with his own environmental consulting company, said this localized climate data makes climate-change predictions for Montana more accurate. 
"The data has just become a lot more specific in our ability to predict how that's going to impact things like the ski industry or snowmobiling, for example," he said.
Warmer, wetter winters are likely to affect those recreational areas that rely on heavy snowfall in winter. In the future, Power said, they're likely to see more rain instead, creating a huge drag on these tourism and economic drivers for Montana.