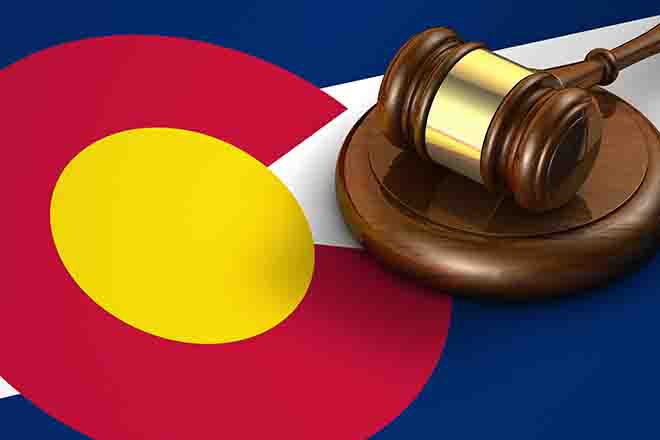 Published
Friday, July 8, 2022
(The Center Square) - Over 65 percent of Colorado's prison population comes from Denver, El Paso, Arapahoe, Jefferson, and Adams counties, which are the state's most populous counties, a new report from the Prison Policy Initiative shows.
Of those counties, the cities of Denver, Aurora, and Colorado Springs account for the highest number of incarcerated people, the report found. Denver alone accounts for 20 percent of the state's prison population, but rural cities like Alamosa, Sterling, and Pueblo also have high incarceration rates.
The report was compiled after Colorado ended a practice known as "prison gerrymandering" in 2020, a practice which counts incarcerated people as residents of the jail in which they're housed rather than as residents of their legal home address.
"This data has far-reaching implications," the report concludes. "Around the country, high imprisonment rates are correlated with other community problems related to poverty, employment, education, and health. Researchers, scholars, advocates, and politicians can use the data in this report to advocate for bringing more resources to their communities."
Overall, Denver and Colorado Springs have the most residents imprisoned with 2,712 and 1,829 residents, respectfully. Another 1,000 residents of Aurora are also incarcerated.
The data also shows that neighborhoods with high concentrations of Black and Latino residents have larger portions of their population that are imprisoned. For example, Elyria-Swansea in north Denver has an incarceration rate of more than 1,100 per 100,000 residents and 80 percent of its population is Latino.
For comparison, the overall incarceration rate for Denver is 378 per 100,000 residents, according to the report.
"High rates of imprisonment in these areas ... are likely -- at least in part -- a symptom of the historical divestment that left residents with limited access to crucial community resources -- including community health services, grocery stores, housing support, job training services, and immigration resources," the report said.
Rural cities like Pueblo and Grand Junction showed a high correlation between poverty and incarceration rates, according to the report.
Pueblo has an overall incarceration rate of 612 per 100,000 residents with more than 22 percent of its population living below the poverty line. Grand Junction has an incarceration rate of 322 per 100,000 residents and more than 13 percent of its population living in poverty.
"We know that across the county, people in prison were -- before they went to prison -- some of the poorest people, and that incarceration fuels the cycle of poverty, suggesting that these smaller Colorado cities are also in need of focused resources and supports to reduce the reliance on the criminal legal system that perpetuates poverty," the report said.