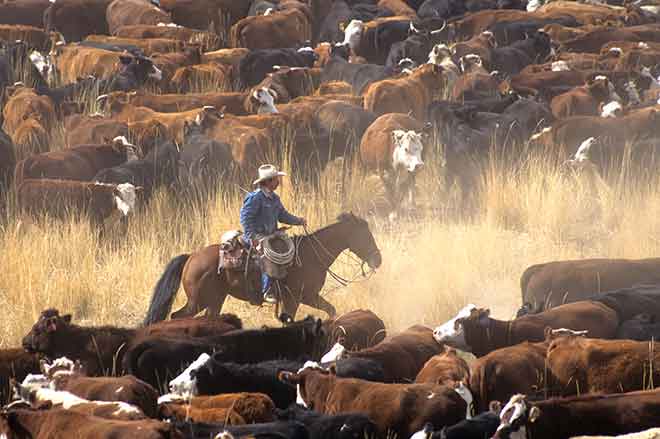 Published
Wednesday, March 31, 2021
(The Center Square) - New Mexican agriculture businesses reeling from major drought and the COVID-19 pandemic may soon have to contend with a bill that they say would increase operating costs.
House Bill 20, known as the "Healthy Workplaces Act," which scraped through the state House and is now in the Senate, would require employers to provide paid sick leave to employees.
This is going to increase costs according to Chad Smith, CEO of the New Mexico Farm and Livestock Bureau. He points out agriculture producers are "price takers," meaning they don't generally establish the price they get for products.
"Our input costs could increase and the price we actually get for that end product remains the same, so we're not able to adjust that to cover increased costs," Smith said.
For every 30 hours worked, an employee would earn one hour of paid sick leave under the bill.
Smith said there is a lot of confusion accompanying the measure. He notes that many operations hire an employee for four to six weeks and then he or she moves on to another ranch.
"So is that requiring each operation at that point to cover paid sick leave?" he asked.
New Mexico Cattle Growers Association President-Elect Loren Patterson echoed that sentiment.
"It's a book-keeping nightmare for us," Patterson said.
Keeping track of all the hours for seasonal workers during harvest will be very difficult, Patterson said.
"Obviously we're going to be paying for hours we're not necessarily going to have employees there as well as the bookkeeping hours," he said.
More than 90% of New Mexico's farms and ranches are family or individually owned, Joram Robbs, executive director for the New Mexico Chile Association, pointed out in a guest column in the Albuquerque Journal.
Ranchers already suffered significant losses over the past year, and this will raise costs further, Patterson said.
House Bill 20 isn't the only legislation making things harder for New Mexico's agriculture sector. A ban on the use of wildlife traps, snares and poison recently passed the Legislature and awaits the governor's signature.
While the ban is limited to public lands, many ranchers lease public land to graze livestock, Smith said. Part of the reason New Mexico's sheep industry has declined is due to predators, he notes.
"It was just one of those management tools that was essential to protecting our livestock," Smith said.
Between new state and federal laws, it is becoming more challenging to do business in New Mexico, Smith added.