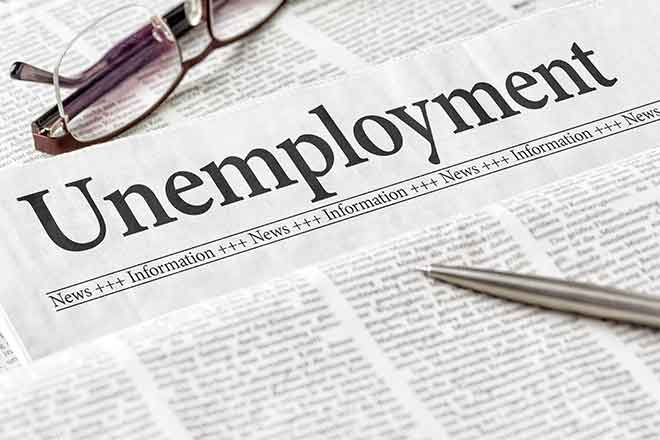 Published
Friday, October 15, 2021
(The Center Square) - New unemployment filings dropped last week to their lowest level since the second week of March 2020, right before stay-at-home orders to slow the spread of COVID-19 were put in place across the country.
The Department of Labor released data Thursday showing the number of first-time filers for unemployment fell by 36,000 for the week ending Oct. 9, the second consecutive week the agency reported a significant decrease in new unemployment claims.
"In the week ending October 9, the advance figure for seasonally adjusted initial claims was 293,000, a decrease of 36,000 from the previous week's revised level," DOL said. "This is the lowest level for initial claims since March 14, 2020 when it was 256,000."
The numbers for first-time filers and ongoing recipients are low compared to pandemic highs, but still remain higher than pre-pandemic figures.
"The 4-week moving average was 334,250, a decrease of 10,500 from the previous week's revised average. This is the lowest level for this average since March 14, 2020 when it was 225,500," DOL said, adding that the department has been seeing consistent decreases in people receiving unemployment benefits for weeks.
"The advance number for seasonally adjusted insured unemployment during the week ending October 2 was 2,593,000, a decrease of 134,000 from the previous week's revised level," DOL said. "This is the lowest level for insured unemployment since March 14, 2020, when it was 1,770,000."
Many experts predicted that unemployment would drop after the COVID-era $300 weekly federal unemployment payments expired in early September. While the data is hopeful, it is likely too soon to draw definitive conclusions on the relationship to federal benefits.
Initially, unemployment continued to rise after the benefits expired, raising questions about the accuracy of those predictions. Now, though, unemployment has dropped markedly two weeks in a row, suggesting those predictions could be accurate and continue for weeks to come. Whether that bears out, though, remains to be seen.
Goldman Sachs was one of many groups to predict a drop in unemployment after the federal benefits expired. The group also suggested it would take time for these results to manifest.
"Our employment forecast for the rest of 2021 assumes a large boost to job growth from the expiration of federal enhanced unemployment insurance (UI) benefits that provided a $300/week federal UI top-up payment to all UI benefit recipients, extended the duration of benefits, and expanded eligibility to include gig workers," Goldman Sachs said in a September report. "Using the individual-level data from the household survey, we found that UI-benefit expiration resulted in a statistically significant increase in the job finding rates of unemployed workers that was economically large, particularly for leisure and hospitality workers and workers who lost all benefits, and that increased over time."