Image
Report: Nebraska lung cancer screening of high-risk individuals among lowest in U.S.
(Nebraska News Connection) November is Lung Cancer Awareness Month, and a newly released report shows far too few Nebraskans at high risk for lung cancer are getting the recommended screening. 
The American Lung Association's latest "State of Lung Cancer" report ranks Nebraska 33rd for lung cancer screening -- at less than 4 percent of those who are at risk. 
Julia McCarville, executive director of the American Lung Association in Nebraska, said although lung cancer remains the leading cause of cancer deaths for both men and women, the nationwide outlook improved somewhat between 2015 and 2019.
Image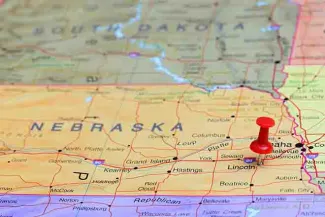 "The five-year survival rate increased from 22 percent up to 26.6 percent, and additionally, we're seeing the survival rate increasing at a faster pace among communities of color, so it is no longer significantly lower compared to white individuals," McCarville said. 
McCarville stressed that a low-dose CT scan can lead to an earlier diagnosis. And when lung cancer is caught at an early stage, it can increase one's chances of surviving five years by more than 60 percent . At Savedbythescan.org, people can assess their risk for lung cancer and their eligibility for a low-dose CT scan. 
Some 10 percent to 20 percent of those diagnosed with lung cancer have never smoked, and McCarville said anyone with concerning symptoms -- such as a lingering cough, chest pain, shortness of breath or frequent lung infections - should talk with their doctor about getting a low-dose CT scan.
Image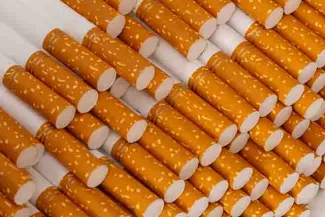 Dr. Sumit Mukherjee, medical director of thoracic oncology for Methodist Health System, calls it a "huge missed opportunity" that so few people who are eligible are getting screened. He explained that screening should be done with a low-dose CT scan, not a chest X-ray.
"Because you just don't see these little spots in the lungs on chest X-rays, and by the time you can see them on X-ray, lung cancer becomes more advanced generally at that time," Mukherjee said. 
Mukherjee added that part of the explanation for lung cancer being the leading cause of cancer deaths is the fact that it is often diagnosed at a late stage. 
Image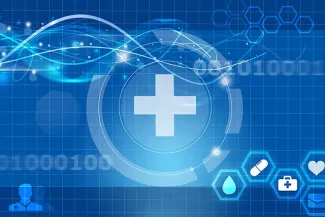 He said there is a movement to help women, especially those at high risk, become as accepting of regular screening for lung cancer as they are for breast cancer. More non-smoking women than non-smoking men are diagnosed with lung cancer.
"We all focus so much with women and breast cancer, and there is great screening and education behind breast cancer awareness and screening, and really more women die of lung cancer than breast cancer and colon cancer combined," Mukherjee said. 
For those who do receive a diagnosis of lung cancer, Mukherjee added there are a number of better technologies and medications available now than in the past. However, he stressed that lung cancer is still a very deadly form of cancer that can have a profound impact on people's lives.