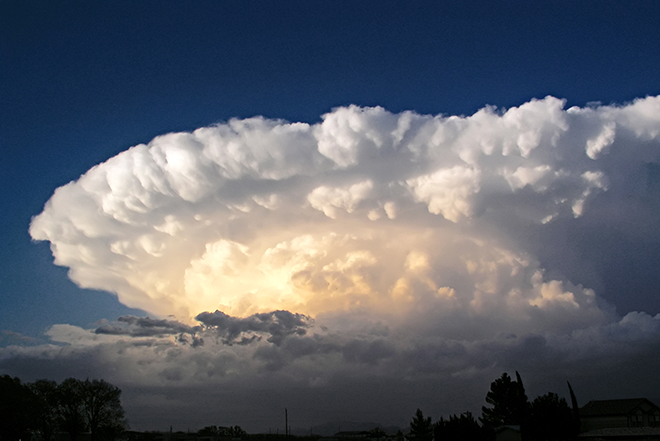 Published
Wednesday, August 21, 2019
After severe storms brought widespread reports of hail and wind damage from the Plains to the Ohio Valley and interior mid-Atlantic over the weekend, a series of storm systems will renew the risk for violent storms in the central Plains and Midwest through midweek.
As has been the case over the past few days, a large dome of high pressure will maintain its position across the southern Plains and Four Corners region this week.
While this high has brought persistently hot weather to these regions, quick-moving disturbances have been zipping from west to east along the northern periphery of this heat dome.
A boundary separating the heat and humidity to the south from cooler air settling into the northern Plains and Upper Midwest will serve as the train tracks along which these disturbances will travel as it sags slowly to the south through Wednesday.
Residents in St. Louis and Kansas City, Missouri, should remain on high alert for severe weather around noontime as the storms charge rapidly through Missouri and Illinois.
AccuWeather meteorologists expect the storms to remain just to the south and west of Chicago, sparing the city from the worst of the impacts.
Meanwhile, the storms farther north will race eastward through northern Minnesota with strong winds and brief, torrential downpours through Tuesday morning.
Wind gusts can reach an AccuWeather Local StormMax(tm) of 80 mph, especially in Iowa, western Illinois and northern Missouri where the line will likely be most intense.
As the boundary sags farther south on Wednesday, yet another round of severe weather is in store for the Central states.
Multiple lines of storms are likely to erupt in Kansas and Missouri later Wednesday afternoon and then race eastward during the overnight hours, threatening to produce more property and home damage in the mid-Mississippi Valley.