Image
Sand Creek Massacre National Historic Site welcomes four new staff members
Image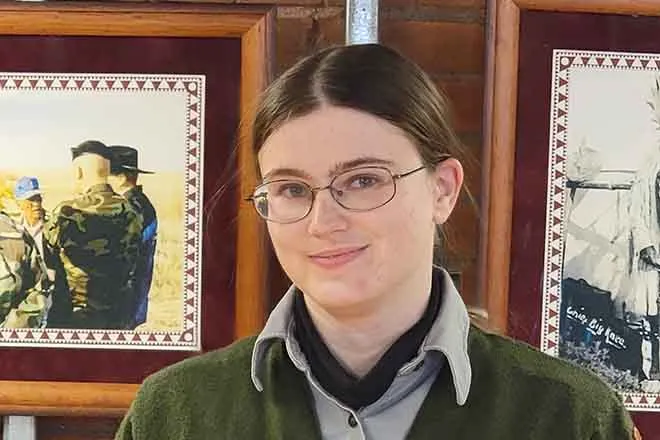 Kate Bloom – Originally from the greater Pittsburgh, Pennsylvania region, Kate holds a B.A. in History from Geneva College and a M.A. in Public History/Museum Studies from Appalachian State University. She first experienced working with the National Park Service by interning with the Museum Management Program in the Washington Administrative and Support Office in 2017, where she worked on a virtual exhibit reboot for the Tuskegee Airmen National Historic Site and Tuskegee Institute National Historic Site. 
Kate has worked for the NPS as a seasonal Museum Technician in the Southeast Region since 2018, in parks such as Ocmulgee Mounds National Historical Park, Everglades National Park, and Big South Fork National River and Recreation Area, and the Southeast Archeology Center. She came to Sand Creek from the National Mall and Memorial Parks, where she was the Administrative Support Assistant for the Division of Interpretation and Education. Kate also has assisted the Eastern Incident Management Team's Finance Division for the Fourth of July Celebration in D.C., 2022. In her free time, Kate enjoys traveling with her husband, playing board games, knitting, and reading. 
Image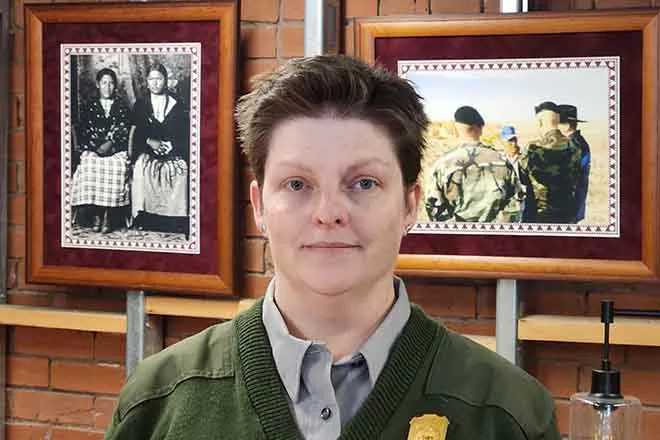 Danielle Stevens – Danielle recently began work at Sand Creek Massacre NHS as the Administrative Support Assistant after spending most of the last couple decades working as a Technical Writer/Editor for a wide variety of federal agencies and bureaus. Sand Creek Massacre NHS is not the first time Danielle has worked with the National Park Service; she spent a year working as Technical Editor on the Foundation Documents Project. Nor it is the first time she's worked with the Department of the Interior. She spent a year-plus working as a Third-Party Consultant for the Bureau of Land Management and a year working with the Fish and Wildlife Service. Prior to all the Department of the Interior work, Danielle spent time with the Department of Energy and Sandia National Labs. And spent a summer working on a fire at Los Alamos, NM as part of a crisis management crew.
In her spare time, Danielle has completed two bachelor's degrees – Environmental Science and Professional Technical Writing (a.k.a. English). And she is working on a Masters in English right now. She plays the piano mostly for fun, reads like there's no tomorrow, has four older brothers and a crochety dad approaching the age of 94. Danielle is also a huge fan of snow and goes snowshoeing every chance she gets.
Image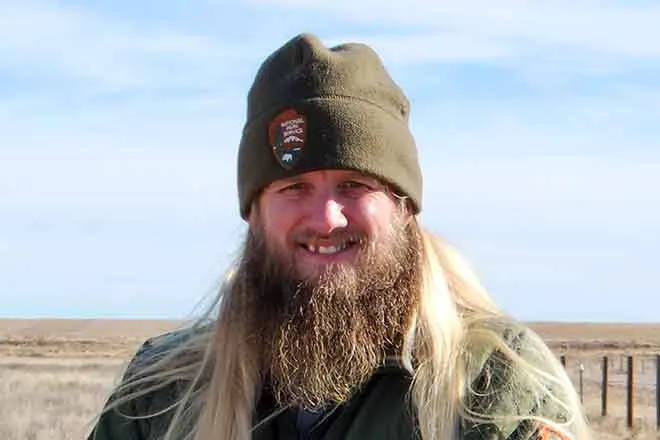 Tim Jobe – Tim recently started at Sand Creek NHS as an interpreter/ guide.  He has been working with public lands and history since 2009 while he was still in college.  He has held similar positions in parks in Alaska, Washington, North Dakota, and Massachusetts.  Most recently he spent a year and a half as a guide/ historian at Fort Sumter and Fort Moultrie NHP in Charleston, South Carolina. 
Tim is originally from Pittsburgh, Pennsylvania.  In his spare time, he enjoys many different hobbies.  He likes hiking and traveling.  His favorite hobby is photography, particularly landscape photography.  He enjoys spending time with his family and his two pet cats.
Image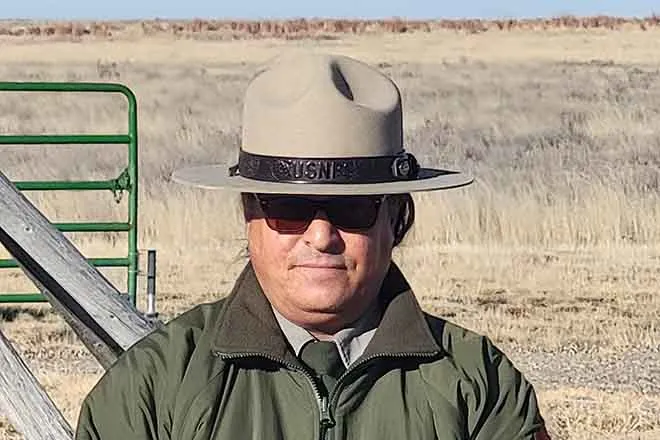 Mario Medina – Mario Medina has returned as a Park Guide at Sand Creek Massacre National Historic Site. He grew up in Southeastern Colorado and Northern New Mexico, maintaining roots where his family has farmed and ranched for generations. His upbringing, and an understanding of the land and its people, have instilled in him an appreciation for the region's rich cultural history. Growing up in the Arkansas Valley, and in sight of the Sangre de Cristo Mountains, he has always called this place home. Mario graduated from Crowley County High School, studied Spanish and Chicano Studies at Colorado State University-Pueblo, and Native American/Hispano Studies at New Mexico Highlands University.
Mario began working with the National Park Service in historic preservation as an adobero at Bent's Old Fort National Historic Site, and as a Park Ranger at Fort Union National Monument. In 1997 he worked at the Native American Preparatory School, and as a Trail Crew Supervisor in the Pecos Wilderness of the Santa Fe National Forest near Santa Fé, NM.  In 2001 he worked as a dispatcher at Curecanti National Recreation Area and Black Canyon of the Gunnison National Park, eventually finding la salida (the exit) out of the mountains back to Bent's Old Fort NHS as an interpreter. In 2005 he researched, developed, and established the 1st New Mexico Volunteers living history program at Fort Union NM.  In 2011 he served as the site ranger at the Gran Quivira Ruins of Salinas Pueblo Missions National Monument, and in 2015 as a Park Guide at Sand Creek NHS until 2017.
Photos courtesy of NPS