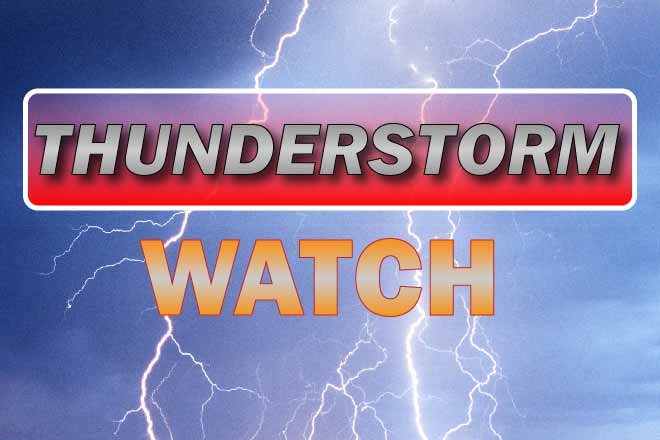 Published
Wednesday, September 11, 2019
Wednesday afternoon, the National Weather Services has issued a severe thunderstorm watch for 7 northern Colorado counties. Portions of Wyoming, Nebraska and Kansas are also included.
Storms are expected to form during the latter half of the afternoon and continue into the evening hours.
The northeast corner of Colorado, particularly Logan, Phillips and Sedgwick counties, is at the greatest risk of seeing hail up to two inches in diameter, wind gusts up to 80 miles per hour, and even a few tornadoes.
While the greatest risk is expected between 5:00 and 7:00 p.m., the watch is set to remain in effect until 10:00 p.m.
In southeast Colorado, as well as parts of New Mexico, Texas, Oklahoma and Kansas, a watch is not expected to be issued. However, a few strong storms are possible through the early evening, with isolated strong wind gusts the primary concern.
Colorado counties
Logan
Morgan
Phillips
Sedgwick
Washington
Weld
Yuma