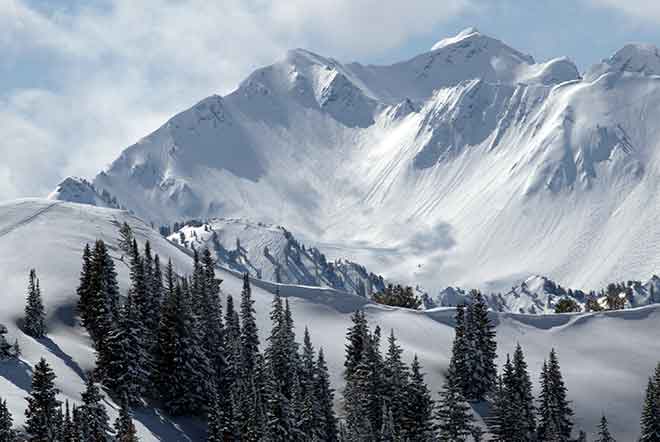 Published
Monday, February 17, 2020
Two people are dead following an avalanche in Eagle County Saturday afternoon.
According to the Colorado Avalanche Information Center, three motorized snowbike riders were caught in the snow slide which occurred east of Red and White Mountain below the treeline. One of the riders was partially buried but was able to dig himself out.
The other two riders were carried to the bottom of the drainage and buried under snow and debris, killing them. Search and rescue crews were able to recover the bodies Sunday.
The CAIC says the slide was about 650 feet wide and started in snow layers about three feet below the surface, continuing down to a layer near the ground about five feet deep.
Saturday's deaths are the third and fourth of the season. In December, a skier was killed by an avalanche west of Cameron Pass. A climber was killed south of Ouray in late January.
Avalanche conditions in Colorado's high country have varied throughout the winter. As of Monday morning, avalanche risk was considerable - the third highest level - for the state's northern and central mountains and Pikes Peak area.