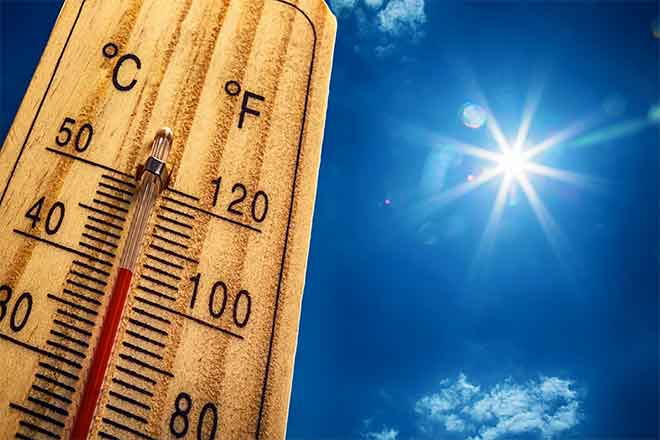 Published
Saturday, October 19, 2019
The Nation Weather Service office in Pueblo has completed efforts to validate a new state record high temperature recorded at John Martin Dam in Bent County.
A maximum temperature of 115 degrees was reported July 20, 2019, by a station maintained by a group of NWS cooperative observers. The station, located near the U.S. Army Corps of Engineers facility east of the dam, records the previous days' observations at 8:00 a.m. the following morning.
The NWS joined with the Colorado Climate Center and the National Center for Environmental Information to verify the new record, conducting extensive testingon the equipment and comparing the station's data to other locations around the area.
Colorado's previous record high was 114, set July 1, 1933 in nearby Las Animas. That record was tied July 11, 1954, in Sedgwick.